Car Title Loans in Oakland, California
GET FAST CASH NOW
If you reside in the Oakland, California area and are in need of some fast cash, you're in luck! Oakland residents can get a car title loan from LoanCenter, who will work with you to ensure you receive the funds you require as soon as possible.
In case you're not aware of title loans, these are loans that use your car's title as collateral. And, because there is collateral involved, you don't need good credit or even any credit in order to qualify.
So, no matter what your credit looks like, an Oakland title loan can be an excellent choice for you to get funds fast!
Easy Qualification Process
Often, we come across borrowers who think they couldn't possibly qualify for one of our title loans. Usually, these are individuals who have been denied other types of financing or loans in the past. Even if that applies to you, we still implore you to give our loans a try!
We don't have the strict qualifications of many other lenders, largely because our loans are based on collateral, instead of on credit alone. We can help almost anyone who has a vehicle, has income, and is able to use their title as loan security. Meet that very basic criteria, at least to start, and you're probably a perfect candidate for a loan through LoanCenter.
A Fast Way to Get Funds
While car title loans provide a great many benefits to Oakland borrowers, perhaps one of the best is just how quickly they can get their loan funds once approved, especially when compared to other borrowing alternatives, like banks and more common lenders.
When you borrow via these more traditional routes, you can expect a lengthy application process that includes providing very detailed information, much of which may be difficult to get . As a result, simply submitting your loan application can take many days if not longer. Then, you have to wait many business days or more to learn if you've even been accepted for the loan. And, since most other lending choices have strict credit and background rules, there's a fair chance you won't be, which means you could wait all that time just to get nothing.
Even if you are qualified for another type of loan, you can expect to wait several business days or longer to get your money and then more time for the deposit to clear and actually be available for spending. Nothing about this procedure, if you can even get approved, spells rapidity or efficiency.
If you're not in a place where you can wait and wait for a loan you might get, a title loan from LoanCenter is clearly the best option. We work hard to speedily assess your application. And, if you do get approved for the loan, we'll make certain you get your loan amount as soon as possible. In fact, in most cases, our customers get their loan funds delivered and ready for use on the very same day that they qualify for them.
What's even better is that you can use these loan funds however you would like. Unlike other types of lenders, we'll never ask you why you need the funds or what you plan to do with them. As long as you can qualify for the funds you want, which isn't difficult to do in most cases, you can get your funds from us and you can get them fast.
An Alternative to Selling Your Vehicle
Commonly, individuals who get into a "financial jam" will consider selling their automobiles as a way to make some money. But, is that really the route you want to take? You could be stuck without a vehicle or with only one family vehicle that everyone is forced to share.
Either scenario could prove quite difficult depending on your circumstances. Plus, when you're acting from a place of severe need, you're likely to sell your precious automobile for less than it's fully worth. Don't fall into this trap. Instead, apply for a title loan, which allows you to keep your car and still get the funds you need.
Commonly Asked Title Loan Questions
What sum can I obtain with a car loan?
Your income, general credit standing, and automobile value are all considered in determining how much you can borrow.
What do you need to qualify for an auto title loan?
You can easily get a vehicle title loan if you simply own a vehicle in your name outright and have proof of regular income that demonstrates you can pay back the vehicle title loan.
What do I do to get started?
You may fill out your application online, or you're welcome to do it in person or on the phone.
Store Locator > California > Oakland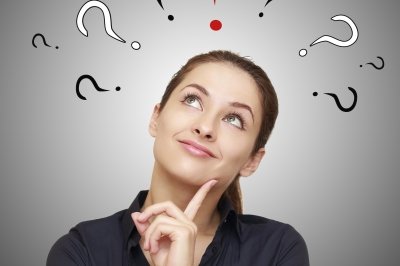 If you have questions, we have answers. Head over to our Frequently Asked Questions.
---
Find a Location by City