Car Title Loans in Hayward, California
GET FAST CASH NOW
Hayward, California is a beautiful city with a lot to offer its residents. However, life can be unpredictable, and unexpected expenses can arise, leaving many Hayward dwellers in need of quick financial assistance. If you find yourself in such a situation or are currently facing financial challenges, you can count on title loans from LoanCenter as a viable source of money.
If you're unfamiliar with title loans, these are a type of loan that allows borrowers to use their vehicles as collateral. By putting up their vehicle's title, borrowers can secure the loan more easily compared to other forms of credit, making it a practical option for those seeking fast cash.
Qualifying for a vehicle title loan is simpler than you might think. The eligibility requirements are straightforward: you must be at least 18 years old, fully own your vehicle without any liens, and have a reliable source of income to ensure you can repay the loan. With such basic qualifications, almost anyone can get a title loan. Moreover, the value of your automobile determines the amount you can borrow. If your car is newer or has a high value, you can access more funds.
Even if your car is less desirable, you can still borrow money, and sometimes opting for a smaller loan amount with an older vehicle is a prudent choice. This approach ensures the loan remains manageable and easier to pay back. LoanCenter will provide you with the loan amount you qualify for, allowing you to make informed decisions about your borrowing needs.
One significant advantage of choosing LoanCenter as your lender is their commitment to helping people from diverse financial backgrounds. Unlike many other lenders, LoanCenter is willing to work with individuals with bad credit or lower incomes. Moreover, the lender offers flexible repayment options and does not penalize borrowers for early loan repayment. In fact, early repayment is encouraged as it can save you money and potentially improve your credit score.
Credit concerns should not deter you from considering a title loan with LoanCenter. The focus is primarily on your ability to repay the loan and the value of your car, rather than your credit score. This approach ensures that individuals with steady income sources can access the financial support they need.
One common question borrowers have is how quickly they can receive the loan money. Fortunately, with LoanCenter, you can typically obtain your funds on the same day you apply. The lender does not impose restrictions on how you use the loan amount, offering you the freedom to utilize the funds as you see fit.
To find out more about title loans and how they can benefit you, reach out to LoanCenter today. Whether you prefer to call their knowledgeable loan experts or fill out a contact form, getting in touch with LoanCenter will bring you one step closer to the financial assistance you need. Don't delay; take action now to secure the money you require in Hayward, California!
Store Locator > California > Hayward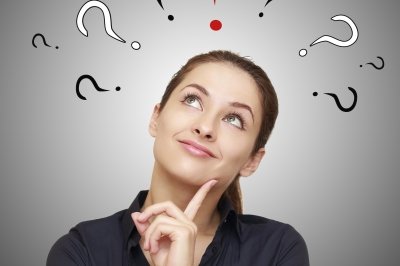 If you have questions, we have answers. Head over to our Frequently Asked Questions.
---
More Resources
Find a Location by City