Car Title Loans in Salinas, California
GET FAST CASH NOW
Salinas, California is a city filled with charm and opportunities. However, life can be unpredictable, and there may come a time when you need extra funds to handle unexpected financial challenges. When that happens, rest assured that you can rely on title loans from LoanCenter to secure the money you need promptly.
If you're not familiar with title loans, these are a type of loan that allows borrowers who own a vehicle with their title to use it as collateral for the loan. This makes title loans more accessible and easier to obtain than some other forms of credit.
Qualifying for a Vehicle Title Loan in Salinas is Easier Than You Think
The good news is that qualifying for a title loan is not as difficult as you might imagine. The eligibility requirements are straightforward and designed to accommodate a wide range of individuals.
Firstly, you need to be at least 18 years old to apply for a title loan. Secondly, you must fully own your vehicle without any outstanding liens. If there were previous liens, you may need to provide verification that they have been resolved. Additionally, a reliable source of income is necessary to demonstrate your ability to repay the loan.
The more valuable your automobile is, the higher the loan amount you can obtain. However, even if your vehicle is not of high value, you can still borrow smaller amounts, making the loan more manageable and easier to repay.
Lenders Who Care about Salinas Residents
At LoanCenter, we understand that everyone's financial situation is unique, and we strive to help people from all walks of life. We often approve borrowers with bad credit or lower incomes, providing a flexible repayment plan to suit individual needs. Moreover, we don't charge fees or penalize borrowers for early loan repayment, as we believe it's an opportunity for you to save money and build credit.
Credit Concerns? No Problem!
Unlike traditional lenders, your credit history is not a major determining factor for approval. Our primary focus is on your steady income and the value of your car. So, even if you have poor credit, you still have a chance to get the money you need with a title loan in Salinas.
Customize Your Loan Amount
We offer the flexibility for borrowers to decide how much they want to borrow, regardless of the loan amount offered. This empowers you to borrow responsibly, taking only what you truly need to manage your financial situation effectively.
Quick and Hassle-Free Loan Process
When you apply for a title loan with us, you can expect a swift and straightforward process. In most cases, you'll receive the loan money on the same day you apply, providing you with the immediate financial assistance you require.
Your Money, Your Choice
We won't pry into your reasons for obtaining a title loan. Once you're approved, the funds are yours to use as you see fit, whether it's to cover medical expenses, home repairs, or any other financial emergencies.
Get in Touch with LoanCenter Today!
For more information or to get started on your title loan application, give us a call or fill out our contact form. Our knowledgeable loan experts are here to assist you promptly. The sooner you reach out, the sooner you can have the money you need in your hands. So, if you're a Salinas resident in need of financial assistance, don't hesitate to get in touch with LoanCenter today!
Store Locator > California > Salinas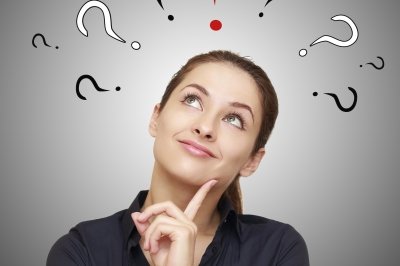 If you have questions, we have answers. Head over to our Frequently Asked Questions.
---
More Resources
Find a Location by City