Car Title Loans in Oxnard, California
GET FAST CASH NOW
Oxnard, California is a fantastic place to call home. However, life can throw unexpected curveballs your way, leaving you in urgent need of financial assistance. If you find yourself in such a situation, fret not, because LoanCenter is here to offer title loans as a reliable source of funding.
Title loans are loans provided to borrowers who own a vehicle with the title in their name. By using their vehicle's title as collateral, borrowers can secure the loan swiftly and efficiently. Alongside car ownership, meeting some basic requirements is essential to qualify for a title loan:
No liens on the vehicle
A valid government-issued ID
At least 18 years of age
Verifiable proof of regular income
The beauty of title loans from LoanCenter is that you don't need to worry about stringent credit checks. While we may consider your credit history, we don't require high credit scores for approval. We believe in working with a diverse range of borrowers and are ready to assist anyone in need.
When you're facing a financial emergency, time is of the essence. With title loans, you can obtain the funds you require with unmatched speed. Our application process is simple and straightforward, taking only a few minutes to complete online. You'll receive instant pre-approval, sparing you from the complexities involved with traditional bank loans.
Once approved, we strive to disburse your cash as quickly as possible. In many cases, our borrowers receive their funds on the same day they apply! This rapid turnaround sets title loans apart as the fastest option available, giving you the financial support you need exactly when you need it.
Once the money is in your hands, you have the freedom to utilize it as you see fit. We won't pry into your reasons for borrowing or impose restrictions on how you use the funds. Additionally, if you wish to repay the loan early, we fully support your decision. Unlike some lenders who charge fees for early pay-off, we encourage your financial success and never impose such penalties.
Securing a title loan helps you avoid desperate measures like borrowing from family, selling valuable possessions, pawning cherished items, or parting with your car. Selling your car might provide quick cash, but it leaves you without a vehicle or forces your family to share one car, potentially leading to difficulties. Moreover, acting in panic might lead you to undersell your car's true value, which is avoidable through a title loan. With a title loan, you retain ownership of your car while still obtaining the financial aid you need.
Here are some common questions and answers about title loans:
How can you use the loan amount?
You are free to use the loan money for any purpose without any questions asked.
Who is qualified for a vehicle title loan?
Qualifying for a vehicle title loan is incredibly easy, provided you own your own vehicle and have a job or another source of income.
What do I do to get started?
To find out more about title loans, give LoanCenter a call or fill out our contact form, and a friendly loan expert will be in touch with you.
Obtaining a title loan through LoanCenter is an excellent option for acquiring fast cash without unnecessary complications. Take the first step today and begin the process of securing the funds you need. The sooner you act, the sooner you can overcome your financial challenges!
Store Locator > California > Oxnard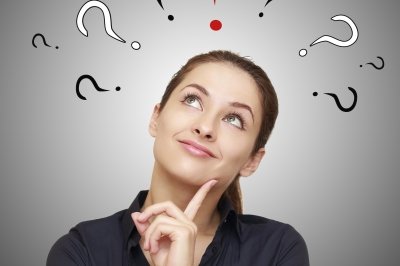 If you have questions, we have answers. Head over to our Frequently Asked Questions.
---
Find a Location by City