Car Title Loans in Moreno Valley, California
GET FAST CASH NOW
Moreno Valley, California, is a vibrant city offering a great quality of life. However, life can be unpredictable, and at times, unexpected financial challenges arise. If you find yourself in such a situation, you can always turn to title loans from LoanCenter as a reliable source of funding.
Title loans are a type of loan that is granted to borrowers who own a car with the title in their names. By using their vehicle title as collateral, borrowers can secure the loan and make the process more accessible. Meeting the basic requirements for a title loan through LoanCenter is straightforward. In addition to owning the car, borrowers should have no existing liens on the vehicle, a valid government-issued ID, be at least 18 years old, and provide verifiable proof of regular income. The good news is that there are no extensive credit checks involved, making it possible for nearly anyone to qualify, regardless of their credit score.
Speed is often of the essence when it comes to financial emergencies. Many people who opt for title loans need quick access to funds to pay a late bill or bridge the gap until their next paycheck. LoanCenter understands the urgency, and have streamlined their application process to be simple, quick, and stress-free. Applying for a title loan can be done online in just a few minutes, and you can receive instant pre-approval.
What sets title loans apart from traditional bank loans is the speed at which borrowers can obtain their money. Upon approval, LoanCenter strives to disburse funds as quickly as possible, with many borrowers receiving their cash on the same day they applied. This swiftness can be a game-changer when compared to the lengthy processing times of banks and other lenders.
Moreover, once you have the funds, you are free to use them as you see fit, without any interference from LoanCenter. There are no prying questions about your intended use, and if you wish, you can even pay back the loan early without incurring additional fees. This flexibility allows borrowers to handle their financial challenges efficiently without having to resort to drastic actions like borrowing from family, selling belongings, or pawning cherished items.
Speaking of pawning, some might consider selling their car to obtain quick cash. However, this can lead to regrettable consequences, such as being left without a vehicle or relying solely on one family car. The urgency of the situation might also lead to selling the car below its actual value. To avoid such scenarios, title loans present a better alternative, enabling you to keep your car while still obtaining the financial support you need.
If you're considering a title loan, you may have some questions. Rest assured, LoanCenter is ready to answer them all. The loan amount is yours to use as you wish, with no questions asked. Qualifying for a vehicle title loan is hassle-free, requiring only vehicle ownership and a job or another source of income.
To get started, simply reach out to LoanCenter through a call or by filling out their contact form. Their friendly loan experts will guide you through the process and provide the necessary information.
In conclusion, Moreno Valley, California, residents can rely on title loans from LoanCenter to tackle unforeseen financial challenges swiftly and efficiently. This option provides quick access to funds without the need to sell valuable assets, ensuring that you can overcome difficulties while retaining your valuable vehicle. Don't hesitate to take the first step today – contacting LoanCenter could be the solution you need for financial peace of mind.
Store Locator > California > Moreno Valley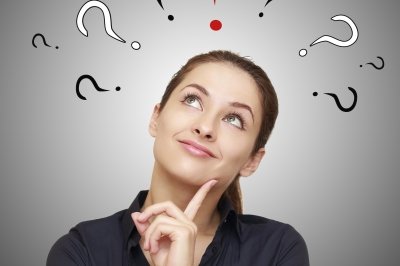 If you have questions, we have answers. Head over to our Frequently Asked Questions.
---
Find a Location by City