Find a Los Angeles Title Loan Location
Are you applying for a title loan in Los Angeles and you are confused about the process or have questions? LoanCenter is headquartered in L.A., which makes it easy for those living nearby to apply in person. While we have a convenient online application process, some applicants prefer tackling the process and the paperwork face-to-face.
Is the process different if you decide to do it in person? Absolutely not! The application process remains the same; the only difference is face-to-face contact with the representative.
Whether you head to one of our brick and mortar locations or apply online is simply a matter of personal preference.

So what do you need to know about title loans in Los Angeles? Every state may have its different restrictions or legal guidelines pertaining to title loans. The laws vary across the country.

In California, there is a $2,510 minimum loan amount, and you must be able to prove that you have the financial means to repay the loan. This means that the loan that we give you has to be at minimum $2,510, and we cannot write a loan if you don't have the financial means to take on the monthly payments.
How much can you get from your Title Loan?
Title loans are limited by the equity of your automobile. So we cannot lend you more than your car is worth. Your car has to have enough equity (this is the difference between what you still owe on the car and its resale value) to cover the value of the loan. The equity of your car is used as collateral for your loan.

So what factors affect the resale value?

A car's resale value and equity depends on many factors, including:
Age
Mileage
Condition
Make/Model
The type of title could affect the resale value of your car. A salvage title might indicate that the car had significant damage from an accident, and, therefore, has lost much resale value. A car with a salvage title cannot be used to apply for a title loan.
Age
The age of the car also affects value. As a car ages, it may start to experience more mechanical issues. And, of course, cars decrease in value over time. Classic cars, though, may still be valuable, but it depends on the type of car (and other factors).
Mileage
Mileage or the number on your odometer also factors into the value of your car. As mileage increases, the car could experience more wear and tear, and therefore a decrease in equity. Mileage typically is used to determine certain repairs and replacements. Every 3,000 miles, it's recommended that you change the oil, for example.

According to Fix My Old Ride, spark plugs also should be swapped out once the odometer hits six figures. So higher mileage could mean more problems…or just a well driven vehicle.
Condition
The outside and inside condition of your car affects value, too. Think about it. How many people would want to buy a car with a dented bumper or a smashed headlight? Body damage and other issues could lower the overall value.

But the inside also affects the value. If the seats are stained and grungy, the plastic covers on the car doors are broken or the windows no longer go down, then your car could see a lower value.

How you care for your car matters. If you detail the interior, keep the body looking good and maintain the overall appearance of the vehicle, then you could be helping to preserve the value of your investment.
Make/Model
One of the biggest factors that affects resale value is the type of car you drive. Luxury vehicles will likely command a higher price tag (unless, of course, the car is a mess). The model also can drive up the resale price…or bring it down.

Some models are simply more desirable, and, for that reason, can command more money. Others are so common that their value isn't nearly is high. Different automobile manufacturers also are known for being economical, mid-range in price or high-end.

But what about the size of the vehicle? Does that drive up the value? SUVs may be worth more than sedans. But, again, this depends on other factors, too. Size isn't necessarily indicative of value. A sport coupe manufactured by a luxury brand could be worth much more than a mid-range SUV. But a luxury SUV could be more valuable than that coupe.
What If I Disagree About My Car's Value?
So what if you apply for a car title loan and realize that your car isn't worth the price you're quoted? We rely on many factors and resource to determine your car's value. Unfortunately, many applicants do have a number in mind that they want/need for their car, only to find that the value is much lower.

You should never assume, though, that you will receive a certain amount from your car. Value is based on many factors. If you want an estimate of your car's value, you better simply use the online form to receive a free quote.

If you have concerns about the value of your car or the loan amount, talk to one of our representatives.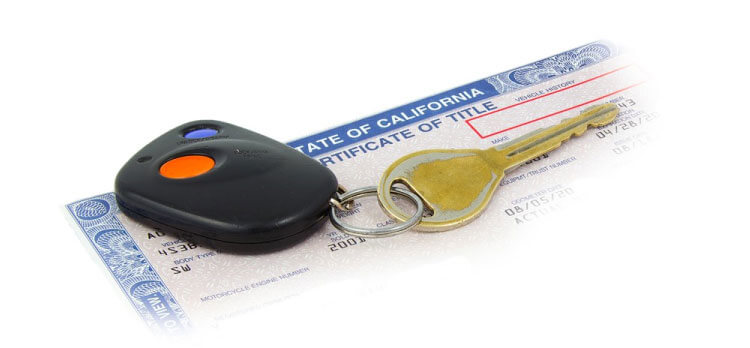 What Do I Need to Apply?
Ready to apply for a title loan? You'll need to fill out the application. We will need to do a credit check to review your credit scores, and we'll need access to your title.

If you can't find your title, don't worry! We can still help you. However, it could delay the approval process a bit.

Many applicants wonder if they can still be approved with a low credit score. You may still get a loan with a lower score, but the terms of your loan maybe different, as it is determined by many factors. However, just give us a call at (866) 553-3840, and an experience loan officer can give you an estimate on the cost.

Once you're approved, you should read all the terms and payment obligations for your loan. Review the interest rate and your monthly payment expectations. If you have any questions, don't hesitate to ask.
How Soon Can I Access My Loan?
Many of our customers have received the money on the same day you're approved. But, again, this depends. Different factors like time of day, availability of required documents, among other factors could cause a delay.

Once you have access to your loan, though, you can use the money for whatever you need.
Help! I Already Have a Title Loan, But My Monthly Payment is Killing Me!
If you already have a title loan through another lender but are having trouble paying down that high-interest loan or maybe you're in danger of default, we may be able to help. LoanCenter offers title loan refinancing, and this could save you money each month on your payments…and maybe enable you to pay off the loan sooner.

Refinancing is beneficial to those who have title loans with extremely high interest rates and need to lower their payments. And the application process is the same as an original title loan. We'll need access to your title and will run a credit check.

Some applicants may have had a boost to their credit score, which means that the loan interest rate could be lower. If you've made payments on time for your original title loan, your credit might have been given a positive boost. And any bump up to that score could mean lower rates, lower payments and less debt.
Can I Use My Motorcycle or RV for a Title Loan in California?
What if you don't want to use your primary vehicle for a title loan? Could you use another vehicle for the loan? Yes! If you own a motorcycle or a recreational vehicle (RV), you could use either vehicle to apply for a title loan.

However, both motorcycles and RVs have a maximum loan value of $4,000. This means that no matter how much equity you have in that vehicle, the loan amount cannot exceed $4,000.

If you want to use an RV or motorcycle for a title loan, though, the application process is still the same. These vehicles don't have any other special restrictions or application requirements.
Ready to Apply?
Are you interested in learning more about a car title loan? Ready to apply? If you live in Los Angeles, you can visit us in person, and we'll answer any questions you may have and guide you through the application process. We are located at 4727 Wilshire Blvd #10. We're open Monday through Friday from 7 a.m. to 8 p.m. and on weekends from 9 a.m. to 5 p.m. Need directions? Call us at (866)553-3840.

Of course, you also can apply online! Fill out the online form, and one of our customer service representatives will help you! You also have the option to live-chat with a representative, in case you have any questions or concerns.
Store Locator > California > Los Angeles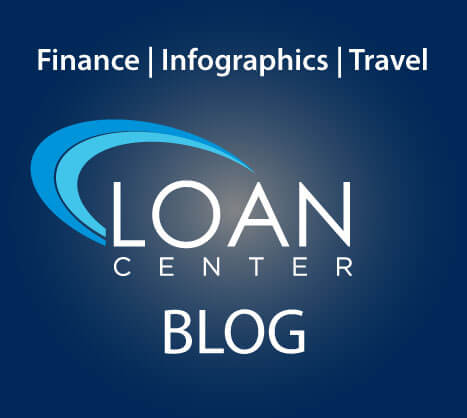 Recent Posts
Find a Location by City