Car Title Loans in Corona, California
GET FAST CASH NOW
Corona, California is a beautiful city with a thriving community, but like any other place, unexpected financial challenges can arise for its residents. Whether it's an unexpected medical expense, home repair, or any other urgent need for cash, the pressure to find a reliable source of money can be overwhelming. Fortunately, if you're a Corona resident facing such a situation, LoanCenter is here to help you with title loans that can be a lifesaver in times of need.
Title loans are a straightforward and accessible option for those who own a vehicle and have the title in their name. By using their vehicle as collateral, borrowers can secure a loan, making the process faster and more straightforward compared to traditional credit options. If you meet the basic qualifications for a title loan, LoanCenter is ready to provide you with a quote and numerous benefits that come along with it.
Qualifying for a vehicle title loan is easier than you might think. You need to be at least 18 years old, own your vehicle outright without any existing liens, and demonstrate a reliable source of income to ensure you can repay the loan. The best part is that almost anyone can qualify for a title loan. Moreover, the value of your vehicle plays a role in determining the loan amount you can receive. So, if you own a newer car or a high-value vehicle, you can enjoy a more substantial loan amount.
Even if your vehicle's value is not as high, you can still borrow with an older car or opt for a smaller loan amount that fits your needs. LoanCenter cares about your financial well-being and provides flexible repayment options. So if you need to make changes to your payment arrangement, LoanCenter is easy to work with; just keep them informed.
Unlike many other lenders, LoanCenter does not charge any fees or penalize you for paying off your loan early. In fact, we encourage early repayment as it can save you money. This approach not only showcases their commitment to customer satisfaction but also helps you build your credit by demonstrating responsible loan management.
If you're worried about your credit history, fear not, as LoanCenter primarily focuses on your ability to repay the loan and the value of your vehicle. So, even if you have a less than ideal credit score, you still have a chance to get the financial assistance you need.
When applying for a title loan with LoanCenter, you'll appreciate the simplicity and speed of the process. In many cases, you can obtain the loan money on the same day you apply, allowing you to address your financial needs promptly.
Moreover, LoanCenter doesn't pry into the details of how you plan to use the loan amount. Once approved, the funds are entirely at your disposal to use as you see fit. Whether it's for an emergency expense, home improvement, or any other pressing need, LoanCenter respects your privacy and trust in handling your financial matters.
To explore the possibilities of a title loan and find out more about this reliable financial solution, get in touch with LoanCenter today. You can reach them by phone or fill out their contact form to have a knowledgeable loan expert assist you promptly. The sooner you take action, the sooner you can have the much-needed funds in your bank account, bringing peace of mind during challenging times.
In conclusion, if you're a Corona resident in need of quick and accessible financial assistance, LoanCenter's title loans are the answer. With straightforward qualifications, flexible repayment options, and no credit concerns, LoanCenter is here to support you and your financial well-being. Don't hesitate; reach out to LoanCenter today and find the help you need when it matters most.
Store Locator > California > Corona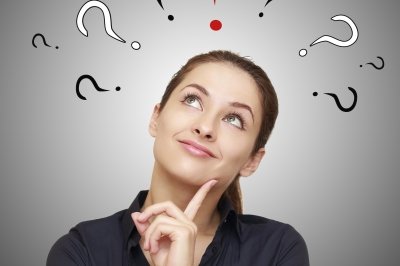 If you have questions, we have answers. Head over to our Frequently Asked Questions.
---
More Resources
Find a Location by City