Car Title Loans in Elk Rancho Cucamonga, California
GET FAST CASH NOW
Elk Rancho Cucamonga, California is a vibrant and appealing city to call home. However, life can throw unexpected challenges our way, leaving us in urgent need of funds. If you ever find yourself in such a situation, rest assured that you can rely on title loans from LoanCenter to provide the financial assistance you require.
What are Title Loans?
Title loans are an excellent option for individuals who own a car and are facing a financial emergency. These loans require borrowers to use their vehicle titles as collateral, which simplifies the loan process and increases the likelihood of approval.
In addition to owning the vehicle outright, borrowers typically need to meet the following basic requirements:
No existing liens on the vehicle
A valid, government-issued ID
At least 18 years of age
Verifiable proof of regular income
At LoanCenter, we understand that not everyone has a perfect credit score. That's why our approval process does not heavily rely on credit checks. We aim to work with a diverse range of borrowers, making it easier for almost anyone to qualify for a title loan and enjoy its many benefits.
Quick and Efficient Application Process
One of the primary reasons people choose title loans is the need for fast access to cash. Whether it's to cover overdue bills or bridge the gap until the next paycheck, a title loan is an optimal solution.
Our application process is designed to be simple and hassle-free, ensuring minimal time and effort on your part. Applying online takes only a few minutes, and you can receive instant pre-approval. In contrast to the lengthy and complex procedures of traditional banks and lenders, LoanCenter offers a swift and stress-free experience.
Once approved, we strive to disburse the funds promptly. In many cases, our borrowers receive their money on the same day they apply. This level of efficiency makes title loans the fastest option for obtaining the funds you need during a financial crunch.
Flexibility and Peace of Mind
Once you have the cash in hand, you have the freedom to use it for any purpose without any interference from us. We don't pry into how you choose to utilize the money.
Furthermore, LoanCenter encourages responsible borrowing and provides the option for early loan repayment without imposing any fees. Unlike some lenders, we want to see you succeed and regain financial stability.
Avoiding Desperate Measures
With title loans, you can steer clear of drastic measures like borrowing from family, pawning valuable possessions, or even selling your car. Selling your vehicle may lead to regret, as it leaves you without transportation or forces your family to share a single vehicle.
By opting for a title loan, you can retain ownership of your car while still accessing the much-needed funds. This way, you can resolve your financial challenges without resorting to selling assets or taking desperate actions.
Frequently Asked Questions
How can I use the loan amount?
The loan money is entirely at your disposal, and you can use it for any purpose without any questions asked.
Who qualifies for a vehicle title loan?
Qualifying for a vehicle title loan is simple if you own your car and have a steady source of income, such as a job.
How do I get started?
To learn more about title loans and start the process, you can call LoanCenter or fill out our contact form, and our friendly loan experts will get in touch with you.
Contact LoanCenter Today
Taking advantage of a title loan from LoanCenter can be a positive experience for you during challenging times. We encourage you to take the first step now, so you can secure the funds you need as quickly as possible. Remember, the sooner you act, the sooner you can resolve your financial concerns and get back on track.
Store Locator > California > Elk Rancho Cucamonga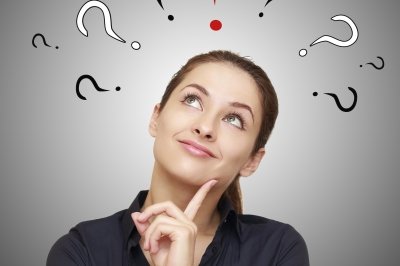 If you have questions, we have answers. Head over to our Frequently Asked Questions.
---
More Resources
Find a Location by City