Car Title Loans in Long Beach, California
GET FAST CASH NOW
Many people in the Long Beach vicinity find themselves in immediate need of financing with no real way to get it. Whether you have a big bill due or you'd like to own something you can't afford, a title loan from us could be the option that you've been looking for.
If you're not familiar with them, title loans are loans that are provided to borrowers who own vehicle titles in their names. They must be willing to utilize the vehicle title as surety for the loan. Generally, they also must have a means of provable regular income and be at least 18 years old.
If you can meet these very easy requisites, then there's an excellent chance that you can obtain one of our title loans and all of the benefits that come along with them.
What do you Need to Qualify?
Often, we come across borrowers who think they couldn't possibly qualify for one of our title loans. Usually, these are individuals who have been rejected for other types of financing or loan before. Even if that applies to you, we still urge you to give us a try!
We don't have the stringent qualifications of many other lenders, mainly because our loans are based on collateral, instead of on credit alone. Thus, we can assist almost anyone who owns an automobile, has income, and is willing to use their title as loan security.
Take Advantage of Our Easy Pre-Qualification Tool
If a title loan appears like it could be a great fit for you, then we urge you to fill out our effortless pre-qualification form online. This non-complicated form will simply ask for some very general information from you about you and your automobile. After you submit the form, you'll know right away whether you pre-qualify for a loan.
Our basic online paperwork is an easy way to avoid wasting your time and to get an idea of approximately how much you could receive via one of our title loans. Of course, if you have questions or concerns after filling out the form, our loan experts are always available to help you. Plus, if you do choose to go ahead with a title loan (and you definitely should!), one of our knowledgeable loan advisors will take you through the whole process from beginning to finish.
A Fast Way to Get Funds
Having all your documentation together will make the application process much quicker, which means you'll also get your money quicker.
Just how quick? Well, LoanCenter can often get your application processed and approved in as little as half an hour. In fact, many people apply for a title loan and then get their funds on the very same day.
Unlike with bank loans, where approval can take months and then getting your loan takes even longer, title loans are usually instantly approved, and the funds are quickly provided to you!
Bad Credit is No Problem
A common question our borrowers ask is whether or not we look at their credit. And, we do typically take a quick peek. However, we don't hold bad credit or no credit against you. Instead, we just want to get an overall picture of who you are, where you stand, and how we can help you best.
Also, you should know that many of the borrowers who go into a loan agreement with poor credit or no credit leave it with a much improved credit score. That's because, as you make your loan payments on time, this information may be reported to the credit bureaus, thereby raising your score. And, when you pay the loan off, that can serve as a major boost to your credit score.
In these ways, a title loan could potentially assist you both in the short-term and the long-term. Many of our borrowers, after successfully paying off their title loan agreements, are able to qualify for more and more diverse lines and types of credit in the future.
What sum can I get through a car loan?
Generally, you can borrow up to the whole amount of your vehicle's equity.
How fast can the loan be received?
There is no long waiting period. Once we review and approve your application, you get your funds instantly.
What's the first step in obtaining a car title loan?
Apply for a loan with LoanCenter immediately! The sooner you do, the sooner you could have money in your wallet.
In all of these ways and a whole lot more, title loans might just be the financial answer you've been looking for. To learn more, fill out our simple online form or call us. We'll answer your questions and, when you're ready, get you started down the path to taking out your own title loan.
Store Locator > California > Long Beach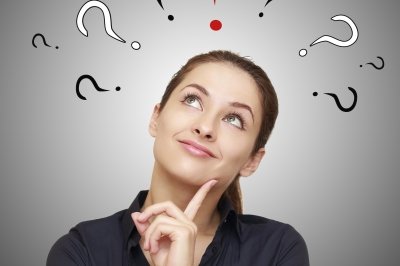 If you have questions, we have answers. Head over to our Frequently Asked Questions.
---
Find a Location by City