Car Title Loans in Fresno, California
GET FAST CASH NOW
Fresno is a wonderful place to call home. But, unfortunately, even in this beautiful place, sometimes the unexpected happens, leading to very costly unforeseen circumstances. As such, it's no surprise that many Fresno residents find themselves desperately in need of cash.
If you ever get into this scenario or if you're now in it, then know that you can always count on title loans from LoanCenter as a source of funding.
Just in case you're not aware of title loans, these are loans that are provided to borrowers who own a vehicle with the title in their names. These borrowers are asked to utilize their vehicle titles as loan collateral, thus securing the loan and making it easy to get.
If you can meet the very basic stipulations for a title loan via LoanCenter, then there's no reason that you shouldn't be able to qualify, both for a title loan and the many advantages that go along with it.
Pre-Qualifying is the First Step
The first step in getting a title loan with us is to fill out our pre-qualification form online. It's a very basic form that is easy to fill out. It's also fully secure, so any information you provide will stay safe and confidential. And, once you submit the form, you'll know in seconds whether or not you pre-qualify for a loan with us!
Our easy online form is an excellent way to avoid wasting your time and to get an idea of how much you could borrow with one of our title loans. Of course, if you have questions or concerns after filling out the form, our loan professionals are always available to help you. Also, if you do decide to proceed with a title loan (and you definitely should!), one of our friendly loan advisors will take you through the whole process from beginning to finish.
A Fast Way to Get Funds
If you're like other title loan borrowers, then you need to have your money as soon as possible. Don't worry. We definitely understand that, which is why we process loan applications very quickly. You can get approval from us in just a few minutes of your time. And, even better yet, we'll get you your money quickly too. Many borrowers are even able to get their loan funds on the very same day they get approved for them.
This is definitely not the case with more traditional lending options. With those options, the application process is incredibly long and involved. It can take you awhile just to gather all the mandatory documentation and fill out the application. Then, you can expect to wait several days or even longer, especially during busy times, for your loan application to be processed. Since approval rates are low, you could wait all that time just to find out you're not getting approved. And, even if you do get approved, you can expect to wait longer for your money to come through and then even more time for the funds to clear and be available for use.
Obviously, other types of loans really aren't a good choice for the borrower in a rush. So, even if you can qualify for other borrowing options, title loans are the way to go if you need to get your money as soon as possible.
Does Your Credit Affect Your Loan Eligibility?
Your credit is not a huge factor in deciding whether or not you can borrow with us. Instead, we focus mainly on the fact that you have a reliable, regular source of income that will enable you to pay back the loan and on the value in your vehicle. Usually, the more your car is worth, the more you can borrow.
If you happen to have a newer car, this works out perfectly for you since you'll be able to borrow a large amount in most cases. In fact, as long as what you're borrowing is less than the value of the vehicle, you should be covered.
Of course, it's not just pristine cars that can be used for a title loan. Even older vehicles still have equity in them, so you can likely still obtain a loan of some amount with an older vehicle. Furthermore, it's often wiser to borrow less to keep your interest affordable and to make your loan easier to pay off.
Remember too that, no matter how much loan money you are offered, you can choose how much you borrow. You're never coerced into taking the full loan amount offered to you, which makes it easier to borrow what you need but also to borrow responsibly.
How much can I obtain with an auto title loan?
It depends on how much your vehicle is worth.
How long do I have to wait to receive my loan?
Once the paperwork is filled out and approved, you'll get your money immediately
How can you allocate the loan funds?
You may use your loan amount on anything you like, no questions asked.
In all of these facets and a whole lot more, title loans might just be the funding answer you've been looking for. To learn more, fill out our basic online form or call us. We'll answer your questions and, when you're ready, get you started down the path to beginning your own title loan.
Store Locator >California > Fresno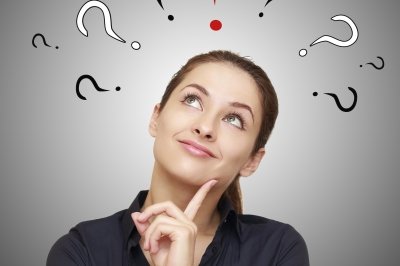 If you have questions, we have answers. Head over to our Frequently Asked Questions.
---
Find a Location by City