Car Title Loans in Elk Grove, California
GET FAST CASH NOW
Elk Grove, California is a beautiful city with a welcoming community, making it an excellent place to call home. However, life is unpredictable, and there may be times when unexpected circumstances leave you in urgent need of cash. If you ever find yourself in such a situation, remember that LoanCenter is here to offer you title loans as a reliable source of funding.
Title Loans 101
If you're not familiar with title loans, they are loans provided to borrowers who own a car with the title in their name. Borrowers are required to use their vehicle titles as collateral for the loan, which not only protects the lender but also makes the loan application process more straightforward and accessible.
To qualify for a title loan through LoanCenter, borrowers typically need to meet a few basic requirements, including having no liens on the vehicle, a valid government-issued ID, being at least 18 years old, and having verifiable proof of regular income. Unlike traditional lenders, LoanCenter does not impose strict credit checks, making it possible for almost anyone to qualify for a title loan.
Speedy Solutions for Your Financial Needs
When you need money urgently, a title loan from LoanCenter is your best bet. Our application process is quick, simple, and stress-free, allowing you to apply online within minutes and receive instant pre-approval. Compared to the arduous application process of banks and other lenders, our system ensures you get the money you need without unnecessary delays.
Once your loan is approved, we work diligently to ensure you receive your cash as soon as possible. Many of our borrowers get their money on the very same day they apply, making title loans the fastest option to address immediate financial needs. Additionally, once you have the money, you have the freedom to use it as you see fit, without any prying questions from us. And if you're in a position to pay back the loan early, we encourage it, as we don't charge any fees for early repayment. We want to see you succeed!
Avoiding Drastic Measures
A title loan can be a lifesaver, helping you avoid drastic measures like borrowing money from family, selling your belongings, pawning cherished possessions, or even selling your car. Selling your car might provide quick cash, but it comes with significant drawbacks, such as being left without a vehicle or having to share one family car. Moreover, making a hasty sale in times of distress might lead to undervaluing your car's worth. Opting for a title loan allows you to retain ownership of your vehicle while still obtaining the financial assistance you require.
Common Title Loan Questions and Answers
How can you use the loan amount?
You have complete freedom to use the loan money for anything you need, without any restrictions or questions asked.
Who qualifies for a vehicle title loan?
Qualifying for a vehicle title loan is simple if you own your vehicle and have a job or a stable source of income.
What's the next step to get started?
To find out more or begin the application process, you can call LoanCenter or fill out our contact form to get in touch with a friendly loan expert.
Contact Us Today
Securing a title loan through LoanCenter can be a positive and empowering experience for you. We encourage you to take the first steps now, as the sooner you do, the faster you'll have the funds you need to address your financial concerns. Elk Grove residents can count on LoanCenter to provide reliable financial solutions when they need it most!
Store Locator > California > Elk Grove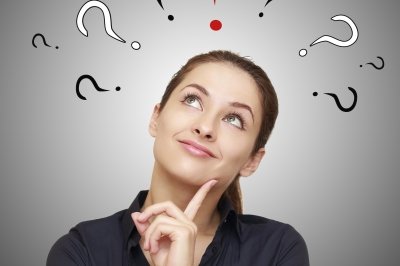 If you have questions, we have answers. Head over to our Frequently Asked Questions.
---
Find a Location by City