Car Title Loans in Huntington Beach, California
GET FAST CASH NOW
Huntington Beach, California, known for its sunny beaches and vibrant community, is undeniably a fantastic place to call home. However, life can throw unexpected challenges at anyone. In times of financial need, residents of Huntington Beach can find relief and support through title loans offered by LoanCenter.
Understanding Title Loans
If you're unfamiliar with title loans, these are a type of secured loan that requires borrowers to own a vehicle with the title in their name. By using their vehicle title as collateral, borrowers can secure the funds more easily and quickly.
Basic Qualifications
To qualify for a title loan, borrowers typically need to meet certain basic criteria, including:
Owning a vehicle with no existing liens
Having a valid, government-issued ID
Being at least 18 years old
Providing verifiable proof of regular income
At LoanCenter, we believe in working with individuals from diverse financial backgrounds. We understand that credit scores can be a concern for some borrowers, but rest assured, our approval process is not solely based on credit scores. We focus on other qualifying factors, making it possible for most applicants to get approved for a title loan.
Quick and Efficient Application Process
In urgent financial situations, time is of the essence. That's why our title loan application process is designed to be simple, straightforward, and lightning-fast. In just a few minutes, you can complete the application online and receive instant pre-approval. This hassle-free process sets us apart from traditional banks and lenders, offering you a stress-free path to financial assistance.
Swift Access to Funds
We understand that many people seeking title loans require funds promptly. Whether it's to cover a late bill or bridge the gap until the next payday, a title loan provides an ideal solution. Once approved, we strive to get you the cash as quickly as possible. In fact, many of our borrowers receive their funds on the very same day they apply! This speed and efficiency make title loans the preferred choice for those in need of swift financial support.
Freedom to Use the Funds as You Wish
We respect your privacy and freedom to handle your finances as you see fit. Unlike some lenders who inquire about the purpose of the loan, we never ask prying questions. Once you have the cash, it's entirely up to you how to use it. Moreover, if you wish to pay off the loan ahead of schedule, we encourage and support your decision, without charging any early payoff fees.
An Alternative to Drastic Measures
When faced with financial challenges, some individuals resort to drastic actions, such as borrowing money from family, selling valuable possessions, pawning cherished items, or even selling their vehicles. However, selling your car can lead to long-term inconveniences and financial loss.
Choosing a title loan from LoanCenter allows you to retain ownership of your car while obtaining the necessary funds. Avoid the pitfalls of hasty decisions and opt for a more sustainable solution through our title loan services.
Frequently Asked Questions
How can I use the loan amount?
You have complete freedom to use the loan money for any purpose without any restrictions.
Who qualifies for a vehicle title loan?
Qualifying for a vehicle title loan is straightforward as long as you own your vehicle and have a job or another stable source of income.
How do I get started?
To explore your options further, feel free to call LoanCenter or fill out our contact form, and our friendly loan experts will reach out to assist you.
Contact Us Today
If you find yourself in need of quick financial assistance, LoanCenter is here to provide a positive and supportive experience. Take the first step today to secure the funds you require. The sooner you act, the sooner you'll have the financial peace of mind you need!
Store Locator > California > Huntington Beach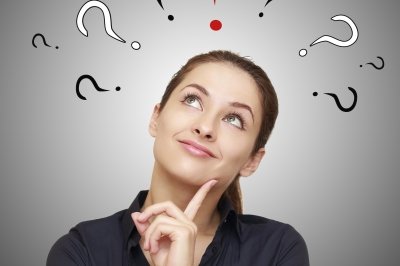 If you have questions, we have answers. Head over to our Frequently Asked Questions.
---
Find a Location by City