Car Title Loans in Sacramento, California
GET FAST CASH NOW
If you live in the Sacramento area and are in need of funds, then you should know about title loans, which are available through LoanCenter.
In case you're not familiar with this type of loan, a title loan is a type of personal loan. However, unlike other personal loans, these loans are backed by a very specific sort of collateral- your vehicle title. Thus, you will need a car title in your name with no liens on it in order to get approval.
If you can satisfy these simple criteria, then you are a great candidate for a title loan, which can offer many benefits to your life in Sacramento.
How do car title loans work? Perhaps one of the most known and unfortunate misconceptions about an auto loan through LoanCenter is that, when you qualify for one, you have to give your car up in order to get the loan. Thankfully, nothing could be further from the truth.
Here at LoanCenter, we do require you to use your vehicle title as loan security. After all, that's what makes it a "title loan." What you might not understand, though, is that giving us your vehicle title is not the same as giving us your automobile for good.
When you decide to obtain a title loan, you are still free to drive and use your automobile as you desire. It never leaves your side. And, while we do put a lien on it, you'd never know it. You can just resume driving and using it like you did before you got the title loan. Even better yet, once you have paid off the loan, you receive your title back, just like it never took place!
In fact, once you have satisfied the loan in full, the title and the vehicle revert back to being completely yours, so much so that, if you wanted or needed, you could even use the vehicle as collateral on a future title loan with us. We know that, once you experience our superior level of customer service, you'll never want to go anywhere else.
How to Qualify for an Auto Title loan
You might not qualify for credit cards, or maybe you've already fully used the ones that you possess. Bank loans and other more common types of borrowing often have extremely strict credit restrictions, leaving you feeling like you have nowhere to turn.
Before you give up, however, understand that you do have an alternate option. You can choose to try a title loan with LoanCenter. In case you're not aware of the concept, title loans are loans that are offered to individuals who possess automobiles and who are able to utilize their vehicle title as collateral on the loan.
And, since there is collateral as security, it's not needed to have ideal credit in order to obtain a title loan. As long as there's worth in your automobile and you don't have any liens over it, a title loan is generally yours for the taking.
A Fast Way to Get Funds
Many people who choose title loans are in need of money fast. They might need this money to pay a late bill or just to make ends meet until their next paycheck. Whatever your reasons, if you need your money fast, a title loan is definitely the right choice.
We make our application process as basic and straightforward as possible so that it doesn't take you a ton of time. In fact, you can actually apply online in just a few minutes and get instant pre-approval. When compared to the in-depth application process required by banks and most other lenders, ours is a whole lot, faster, easier, and less stressful.
What's more is that, once you are approved for a loan, we do our best to get you your cash as quickly as possible. In fact, many of our borrowers get their money on the very same day that they are approved for it! When compared to the days or even weeks it can take you to get money from a bank or other lender- and that's if you even qualify- a title loan is easily the most expedient option around.
Does Your Credit Affect Your Loan Eligibility?
The good news is that you actually can get a title loan through us, even with less than perfect credit. Since you'll be offering your vehicle title as collateral, the loan is less risky for us, which means we don't have to put quite as much faith in your credit. Instead, we base our decision about whether you can borrow and, if so, how much on the worth of your vehicle. The more your automobile is worth, the more you can typically borrow.
We do take a look at your credit in most cases, but that's mainly so that we can offer you the best interest rate and general loan terms possible. We use your credit, no matter what it looks like, to try and benefit you, not as a mark against you the way some types of lenders do.
Contact Loan Center Today
Store Locator > California > Sacramento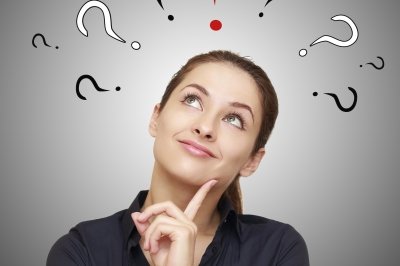 If you have questions, we have answers. Head over to our Frequently Asked Questions.
---
Find a Location by City