Car Title Loans in San Bernardino, California
GET FAST CASH NOW
San Bernardino, California is a thriving city with countless opportunities and a vibrant community. However, life can sometimes throw unexpected financial challenges our way. In such situations, finding quick and reliable funding becomes crucial. If you find yourself in need of urgent cash, don't fret, as title loans from LoanCenter are here to help.
What Are Title Loans?
If you're not familiar with title loans, these are offered to borrowers who own a car with the title in their name. To secure the loan, borrowers use their vehicle titles as collateral, providing a layer of protection for both the lender and the borrower.
Basic Requirements for Title Loans
To be eligible for a title loan through LoanCenter, you need to meet some basic criteria, which typically include:
Owning the vehicle with no outstanding liens
Having a valid, government-issued ID
Being at least 18 years old
Providing verifiable proof of regular income
Credit checks are not a major concern when applying for a title loan with LoanCenter. While your credit may be considered, having a high credit score is not a strict requirement. LoanCenter strives to work with individuals from various financial backgrounds.
Speedy Loans for Immediate Needs
Many people seeking title loans require quick access to funds, whether it's to cover a late bill or bridge the gap until the next payday. With LoanCenter, the application process is designed to be simple, straightforward, and fast. Applying online takes just a few minutes, and you can expect instant pre-approval.
Compared to the lengthy and complex application processes of traditional banks and lenders, a title loan from LoanCenter is a quicker and less stressful option. Once approved, many borrowers receive their money on the same day. This unmatched speed makes title loans an ideal solution for those in urgent need of financial assistance.
Freedom to Use Your Money Wisely
Once you have the cash from the title loan, you have the freedom to use it as you see fit. LoanCenter does not pry into how you use the money, giving you the flexibility to address your specific needs. Moreover, if you wish to repay the loan early, you are welcome to do so without incurring any extra fees. LoanCenter is committed to your success and financial well-being.
Avoid Drastic Measures with Title Loans
Getting a title loan can help you avoid resorting to drastic measures, such as borrowing from family, selling your belongings, or pawning cherished possessions. Selling your car may seem like a quick solution, but it can leave you without reliable transportation or force your family to share a single vehicle. Additionally, panic-driven decisions may lead to selling your car for less than its true value. Instead, consider a title loan, which allows you to retain ownership of your car while obtaining the funds you need.
Frequently Asked Questions about Title Loans
How can I use the loan amount?
The loan money is entirely yours to use as you please, with no questions asked.
Who qualifies for a vehicle title loan?
Qualifying for a vehicle title loan is simple, provided you own your vehicle and have a job or a steady source of income.
How do I get started?
To learn more, you can contact LoanCenter directly or fill out the contact form, and a friendly loan expert will get in touch with you.
Contact LoanCenter Today
Getting a title loan from LoanCenter can be a positive and hassle-free experience. Don't hesitate; take the first steps today, and the funds you need could be in your hands sooner than you think. Trust LoanCenter to support you in your financial journey.
Store Locator > California > San Bernardino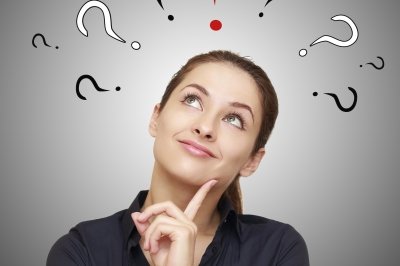 If you have questions, we have answers. Head over to our Frequently Asked Questions.
---
Find a Location by City