Car Title Loans in San Jose, California
GET FAST CASH NOW
If you reside in the San Jose area and are in need of funds, then you should know about title loans, which are offered via LoanCenter.
In case you're not aware of this type of loan, a title loan is a variety of personal loan. However, unlike other personal loans, these loans are backed by a very specific piece of collateral—your automobile title. Thus, you will need a vehicle title in your name with no liens on it in order to gain approval.If you can meet these simple criteria, then you are an ideal candidate for a title loan, which can bring many benefits to your life in San Jose.
What do you Need to Qualify?
So, you think you need a title loan? If so, don't fret over your credit score or how much money you make. Unlike many other types of lenders, we're willing to help a wide variety of borrowers from all different walks of life.
Consider whether or not you have the following things:
A car that you own outright
A regular source of verifiable income
Willingness to use your title as collateral
If you do, you can typically obtain one of our loans! And, how you allocate the money is up to you. People commonly use loans from us to pay past due bills, to make it through a difficult month when their pay was less than expected, or to finance a big purchase. We never pry into how you allocate the loan or why you need it in the first place. Our priority is simply to get as many people approved as we possibly can so that they can fund the things they want and need in their lives.
Quick and Easy Financing
If you're like many title loan borrowers, then you need to have your money as fast as possible. Don't worry. We definitely understand that, which is why we process loan applications incredibly quickly. You can get approval from us in just a few minutes of your time. And, even better yet, we'll get you your money fast too. Many borrowers are even able to get their funds on the very same day they get approved for them.
This is definitely not the case with more common lending options. With those methods, the application process is extremely long and complex. It can take you awhile just to gather all the necessary documentation and fill out the application. Then, you can expect to wait several days or even longer, especially during high-need times, for your loan application to be reviewed. Since approval rates are low, you could wait all that time just to find out you're not getting approved. And, even if you do get approved, you can expect to wait longer for your funds to come through and then even more time for them to clear and be available for use.
As you can see, other types of loans really aren't a good fit for the borrower in a hurry. So, even if you can qualify for other borrowing options, title loans are the best choice if you need to get your money as soon as possible.
Bad Credit is No Problem
Here at LoanCenter, we do take a look at your current credit report and overall credit history. However, if these things are poor, don't assume that you cannot borrow from us. We pride ourselves on always seeing the "big picture" of a borrower and offering loans to people with both great credit and poor credit or even no credit at all.
What's even better is that many of the borrowers who go into a loan agreement with poor credit or no credit leave it with a much better credit score. That's because, as you make your loan payments on time, this information may be reported to the credit bureaus, thereby increasing your score. And, when you pay the loan off, that can serve as a major boost to your credit score.
In these ways, a title loan could potentially assist you both in the short-term and the long-term. Many of our borrowers, after successfully completing their title loan agreements, are able to qualify for more and more diverse lines and types of credit in the future.
What are the borrowing amounts for a vehicle loan?
It varies based on how much your vehicle is worth.
How soon will I get my loan money?
Generally, you will receive your loan funds on the very same day that you apply.
How do I get the loan started?
Submit an application online and pre-qualify immediately!
Store Locator >California > San Jose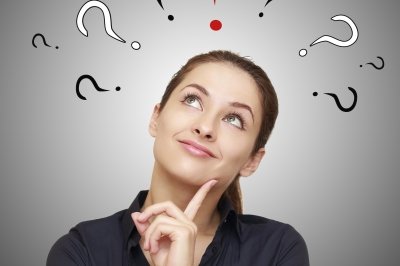 If you have questions, we have answers. Head over to our Frequently Asked Questions.
---
Find a Location by City