Car Title Loans in San Francisco, California
GET FAST CASH NOW
When you need a loan urgently in the San Francisco area, it's easy to feel like you have no choices and nowhere to get help. Thankfully, you do have choices if you possess a vehicle.
When you own an automobile with a title in your name, you always have a source of funding to turn to. All you have to do is apply for a title loan. Title loans, in case you're not familiar with them, are loans offered through LoanCenter that are becoming more and more widely used among San Francisco area borrowers and for good reason.
These loans are given to borrowers who are willing to agree to offer their vehicle titles as loan collateral, which makes these loans very easy to come by. Also, in addition to being an easy option, these loans also happen to offer many excellent benefits.
The Option You Didn't Know Existed
If you're like many of our borrowers, you might not qualify for credit cards, or maybe you've already fully used the ones that you have. And, also, bank loans and other more common sorts of borrowing often have extremely difficult credit restrictions, leaving you feeling like you have nowhere to go.
Before you give up, however, know that you do have another option. You can choose to take out a title loan with LoanCenter. In case you're not aware of the concept, title loans are loans that are offered to individuals who have automobiles and who are willing to offer their vehicle titles as collateral on the loan.
And, since there is collateral at play, it's not required to have ideal credit in order to qualify for a title loan. As long as there's worth in your automobile and you don't have any liens against it, a title loan is typically yours for the taking.
Quick and Easy Financing
Chances are you are applying for a title loan because you need your money as quickly as possible. Luckily, here at LoanCenter, we understand that, for most of our customers, time and speed are of the essence. That's why we never make you wait for your title loan money.
Our sense of speed begins with the application process. You can fill out the easy form online or, if you desire, give us a call to get pre-approved. From there, we'll work hard and fast to help you fill out your loan application, provide all of the required documents, and then get approved for your loan.
This is much easier than other options, such as bank loans or other standard loans, which often mandate you to fill out difficult, in-depth paperwork and then to wait days or longer to learn if you've even been approved. And, with low approval rates, it's not likely that you will get a "yes," especially if you have bad credit. Even if you do get approved, you can count on more waiting time to get your funds and for them to be made available.
Here at LoanCenter, we know and understand that our clients do not have that type of time to wait. That's why we offer speedy approvals and even faster funds. Most of our borrowers get their money on the very same day that they apply for it, which makes title loans an ideal choice for anyone borrowing in an emergency situation or who is just in serious need of some fast money.
No Credit Concerns
While bank loans and other more traditional forms of lending require you to have a high credit score, that's not the case with title loans. We do ask to see your credit, but it's not the main determining factor in whether or not you get a loan. Actually, the main reason we look at your credit is to try and come up with the best interest rate and loan terms to meet your specific needs and situation.
Since our loans are based on collateral, we don't require you to have amazing credit the way that other lenders do. On the other hand, we just look mainly at the value within your automobile. So, the more your car is worth, the more money you can typically borrow. This fact empowers you to have a great degree of control over the loan process.
If you have multiple vehicles, for example, and you know you want to borrow a larger amount, you could offer up the newest or most expensive vehicle title as collateral. Or, if you just need to borrow a small amount, an older vehicle will do the trick as well.
Of course, with that said, you are never obligated to borrow the full amount for which you are eligible. You can borrow less than you are offered in most cases, which gives you the ability to better control your loan and to make wise decisions from a financial standpoint.
How much cash does a vehicle loan offer?
The amount will differ and is based on several different facets. However, if you need a particular amount, let us know, and we'll do our best to accommodate you.
How long do I have to wait to obtain my loan?
There is no long waiting period. Once we process your application, you receive your funds right away.
What can the loan money be used for?
We never pry about what you plan to do with the loan funds. Once approved, they are yours to use as you like.
Getting a title loan with us can be a wonderfully powerful experience for you. We invite you to take the initial steps right now. The sooner you do, the sooner you can have the money you need!
Store Locator >California > San Francisco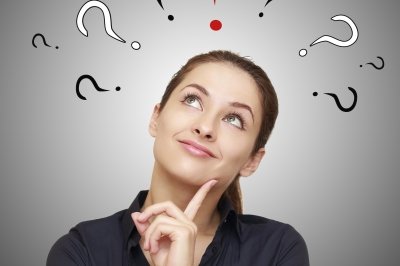 If you have questions, we have answers. Head over to our Frequently Asked Questions.
---
Find a Location by City