Car Title Loans in Chula Vista, California
GET FAST CASH NOW
Chula Vista is an excellent place to live. Unfortunately, though, no matter where you live, you can find yourself facing an unforeseen circumstance and in desperate need of cash.
If you ever get into this scenario or if you're presently in it, then know that you can always rely on title loans from LoanCenter as a source of funding.
The Basic Requirements
Just in case you're not knowledgeable about title loans, these are loans that are given to borrowers who have a car with the title in their names. These borrowers are asked to put up their vehicle titles as loan collateral, thus protecting the loan and making it easier to get.
Other criteria borrowers typically need to meet include:
Having no liens on the vehicle
Having a valid, government-issued ID
Being at least 18 years of age
Having verifiable proof of regular income
If you can meet the very basic qualifications for a title loan through LoanCenter, then there's no reason that you shouldn't be able to qualify, both for a title loan and the many bonuses that go along with it. And, don't worry. There are no in-depth credit checks to concern yourself with either. While we may look at your credit, we do not require our borrowers to have high credit scores in order to get approved. We can work with just about anyone.
The Loan with Superior Speed
Many people who choose title loans are in need of money as soon as possible. They might need this money to pay a late bill or just to make it until their next payday. Whatever your reasons, if you need your money fast, a title loan is definitely the best option.
We make our application process as simple and straightforward as possible so that it doesn't take you much time. In fact, you can actually apply online in just a few minutes and get instant pre-approval. When compared to the complex application process required by banks and most other lenders, ours is a whole lot faster, easier, and more stress-free.
What's more is that, once you are approved for a loan, we do our best to get you your cash as quickly as possible. In fact, many of our borrowers get their money on the very same day that they apply for it! When compared to the days or even weeks it can take you to get money from a bank or other lender—and that's if you even qualify—a title loan is easily the fastest option around.
Once you have your cash, you're also free to use it as you see fit. We never ask prying questions about how you use the money. You can also pay it back early if you like. While some lenders charge a fee for early pay-off, we want you to succeed, so we never do!
An Easy Way to Avoid "Selling Out"
Finally, know that getting a title loan can help you to avoid having to take drastic actions, like borrowing money from your family, selling your possessions, putting something you care about in a pawn shop, or even selling your car.
And, while you could sell your car to get some quick cash, is that really the route you want to take? You could be left without a car or with only one family vehicle that everyone is forced to share. Either situation could prove quite difficult depending on your circumstances. Plus, when you're acting from a place of panic, you're likely to sell your precious vehicle for less than it's actually worth. Don't fall into this trap. Instead, opt for a title loan, which allows you to keep your car and still get the money you need.
Common Title Loan Questions and Answers
How can you use the loan amount?
You may use your loan money on anything you want, no questions asked.
Who is qualified for a vehicle title loan?
Qualifying for a vehicle title loan is super easy providing you own your own vehicle and have a job or other source of income.
What do I do to get started?
To find out more, you can call LoanCenter or fill out our contact form to have a personable loan expert get in touch.
Contact Us Today
Getting a title loan courtesy of us can be a wonderfully positive experience for you. We invite you to take the beginning steps right now. The sooner you do, the sooner you can have the funds you need!
Store Locator > California > Chula Vista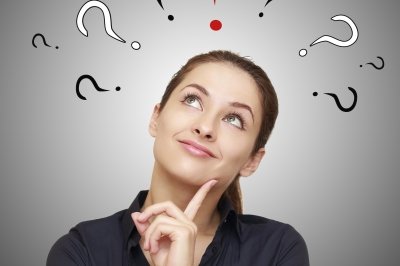 If you have questions, we have answers. Head over to our Frequently Asked Questions.
---
Find a Location by City