Car Title Loans in Ontario, California
GET FAST CASH NOW
Ontario, California, offers an exceptional living experience. However, life can sometimes throw unexpected challenges our way, leaving us in urgent need of financial assistance. If you find yourself facing such a situation, don't worry; you can always rely on title loans from LoanCenter to provide the funding you require.
Understanding Title Loans
If you're not familiar with title loans, these are loans granted to borrowers who own a vehicle with the title in their names. Borrowers are required to use their vehicle titles as collateral, safeguarding the loan and making the approval process more accessible.
The basic requirements for title loans typically include:
Owning a vehicle with no liens
Possessing a valid government-issued ID
Being at least 18 years old
Demonstrating verifiable proof of regular income
Meeting these basic qualifications opens the door to title loans and the numerous benefits they offer. The best part is that you don't need to worry about extensive credit checks. While LoanCenter may glance at your credit, having a high credit score is not a strict requirement for approval. We strive to work with individuals from various credit backgrounds.
Swift Loans for Emergencies
Many individuals who opt for title loans need funds urgently to cover late bills or bridge the gap until their next payday. Whatever your reasons may be, if you need fast cash, a title loan is undoubtedly the most suitable choice.
We have designed our application process to be simple and straightforward, saving you valuable time. In fact, you can apply online within minutes and receive instant pre-approval. Compared to the lengthy application procedures of banks and other lenders, our process is significantly quicker, easier, and stress-free.
Furthermore, once your loan gets approved, we ensure that you receive your funds as swiftly as possible. Many borrowers obtain their money on the same day they apply! In contrast, securing funds from a traditional bank or lender can take days or even weeks, assuming you qualify. A title loan remains the fastest and most efficient option available.
Utilize Your Funds Freely
Once you receive your cash, you have the freedom to use it as you see fit. At LoanCenter, we never ask intrusive questions about how you intend to use the money. Additionally, you have the option to pay off the loan early without any penalty fees. Unlike some lenders, we genuinely want you to succeed and overcome financial challenges.
An Easy Alternative to Desperate Measures
Getting a title loan can help you avoid resorting to drastic measures such as borrowing from family, selling your belongings, pawning treasured possessions, or even selling your car.
Selling your car may provide quick cash, but it might not be the best decision. You could end up without a vehicle or only have one family car that everyone must share, potentially causing inconvenience. Additionally, acting out of panic may lead you to sell your valuable vehicle for less than its true worth. Avoid falling into this trap; instead, opt for a title loan, which allows you to retain ownership of your car while obtaining the necessary funds.
Frequently Asked Questions about Title Loans
How can I use the loan amount?
You are free to use the loan money for any purpose without any questions asked.
Who qualifies for a vehicle title loan?
Qualifying for a vehicle title loan is simple; you need to own a vehicle and have a job or a steady source of income.
How do I get started?
To learn more, you can contact LoanCenter directly or fill out our contact form to have a friendly loan expert reach out to you.
Contact Us Today
Obtaining a title loan through LoanCenter can be an incredibly positive experience for you. We encourage you to take the first steps right away. The sooner you do, the quicker you can access the funds you need to overcome your financial challenges!
Store Locator > California > Ontario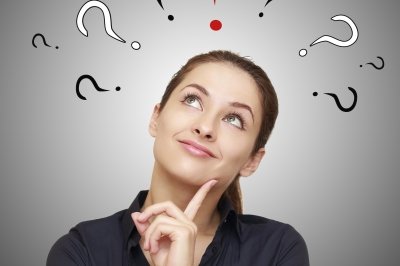 If you have questions, we have answers. Head over to our Frequently Asked Questions.
---
Find a Location by City