Make Your Car Work for You
Your vehicle can help you get the cash you need!
At LoanCenter, we use your car as a form of collateral to secure the loan. Even though your car is used as collateral, this doesn't mean you will have to hand us the keys in order to obtain a loan. As long as you make your payments every month, you get to keep using your car. Plus, making on-time payments can also help you improve your credit bureau score2.
How Do Title Loans Work?
Because credit isn't the only requirement in determining eligibility, this is a great option for borrowers with low credit scores. As long as you own a vehicle, have proof of income, and can prove you have the ability to repay, you may qualify for a car title loan3.
We use your vehicle value to determine how much money you can borrow
We use your vehicle as a form of collateral to secure the loan
You get to keep using your car and could be improving your credit score!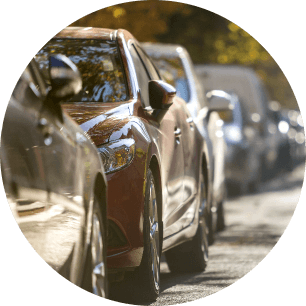 What Is a Car Title Loan?
Most loans work in the same way. A lender looks at your credit score, financial history, outstanding debts, and employment record to determine if you would be a good credit risk as a borrower. If you pass the approval process, the lender will loan you the money for a specific purpose.
Car title loans, also known as auto title loans, work a little bit differently. If approved, a car title loan gives you the cash to be spent at your discretion1. Your vehicle value is one of the main factors that determines how much money you can borrow, rather than solely reviewing and relying on your financial history as a prospective borrower.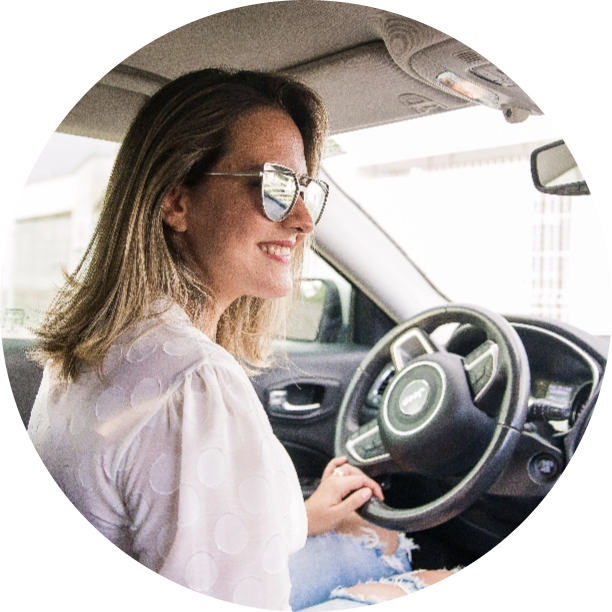 Benefits of a LoanCenter Title Loan
At LoanCenter, we pride ourselves on always considering the "big picture" of a borrower and attempting to offer loans to people with great credit and poor credit.
Title loans are easier to qualify for because your vehicle is used as collateral for the loan!
Our application process is fast and simple, and you could receive your money rapidly3
We provide competitive rates for car title loans, usually even lower than what our competition can offer.
When life has got you down or even if you just need some extra money to spend, Loan Center is your trusted source for the financing you need! Call us today and find out how we can help. We strive to beat our competitor's rates and get you the cash you need. Let us put your vehicle to work for you.
Our Auto Loan Process
You may be eligible to borrow money against the equity in your car. With a car title loan, you can borrow cash by applying for a title loan. If you accept your loan offer, you will be approved for a title loan. Finding out how much you qualify for is fast, easy, and free! Find out how much you can borrow by submitting your loan application.
2
See Your Offers
Let one of our LoanCenter Loan Officers show you how much you qualify for.
3
Submit Docs
Submit all your documents and finalize your loan paperwork
4
Get Your Cash!
Receive your cash—it's
really that easy!
Tips for Getting Your Cash Faster
If you want to get approved quickly:
Make sure the loan documents you provide about your vehicle are as accurate as possible.
Make sure you submit all of the required documentation with your application
In general, you should expect to provide proof of identification, title to your vehicle, and proof of ability to pay.
This will help us determine the maximum amount you can borrow. Once we receive your information, one of our friendly loan officers will contact you. If you would rather find out how much you qualify for over the phone, you can call us toll-free at (866) 553-3840. Either way, we are here to help you! If you are satisfied with the loan amount you can borrow and want to move forward with the car title loan application, your loan officer will help you complete the rest of the required paperwork.
It's best to talk to a representative at LoanCenter to find out what documents you will need to submit. Start to gather these documents now so you are ready to submit your application. This will ensure that our team can review and make a credit decision your application for a car title loan as quickly as possible4.
If you want to find the LoanCenter closest to you, try using our Licensed Partner Locations tool today.
Locations
Find an authorized partner near you
What to know more?
Here are some of the articles we've written to make things a little easier to understand.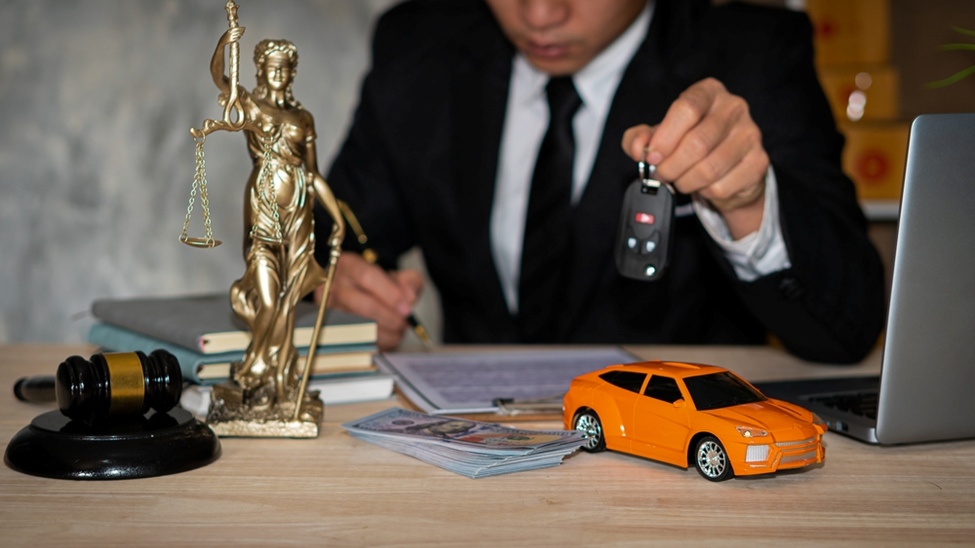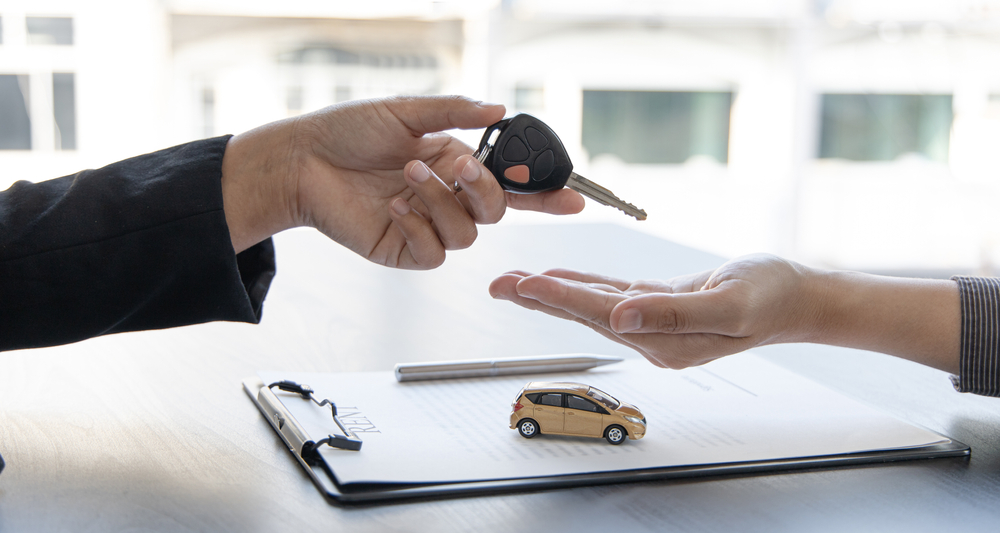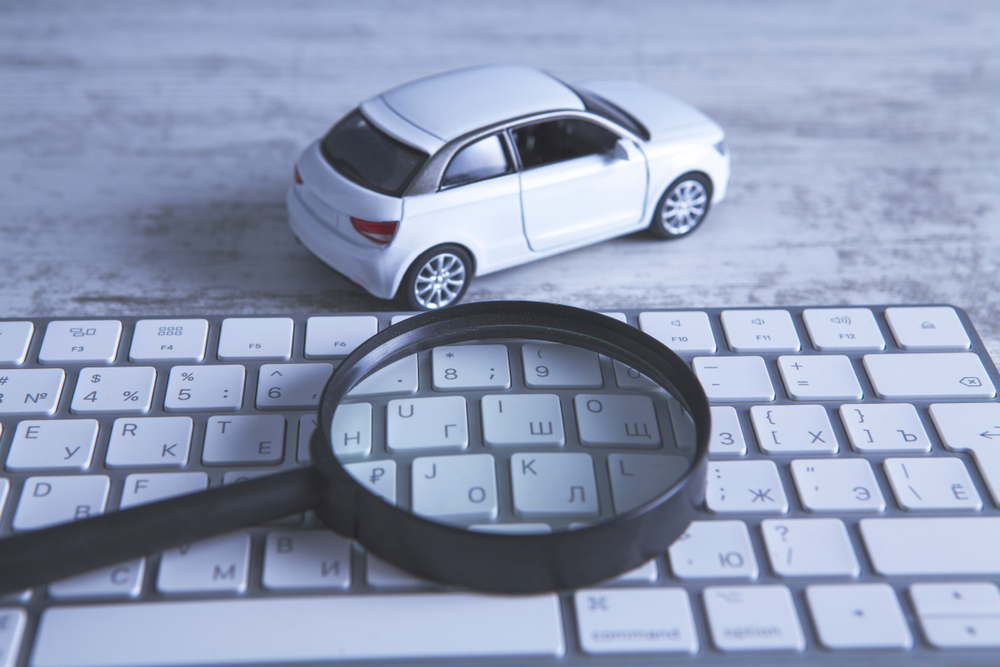 1Funds received must be used for legal purposes only.
2We report to the major credit reporting agencies. A good payment history with us may help raise your credit score and make it easier for you to borrow money in the future.
3Loan approval is subject to meeting the lender's credit criteria, which include demonstration of ability to repay the loan. Not all applications will be approved.
4Funding time is based on the time from final approval following receipt and review of all required documents and signing, prior to 3PM PST on a business day.