How to Get a Car Title Loan
If you are in a situation where you need to get a loan fast, you may have considered a car title loan. If you need cash fast to pay an unplanned expense, and you had trouble finding other options to borrow some cash, a car title loan may be the perfect option for you. Of course, if you've never applied for this type of lending option, you may be wondering "how do I get a car title loan?" LoanCenter is happy to help, as we've been providing title loans since 2001. You can learn about all the necessary requirements to apply for a car title loan, and you can start the process when you are ready.
What Documents Do You Need to have to Get A Car Title Loan?
The clear vehicle title for your automobile, rv, or motorcycle
Your driver's license or possibly another valid government-issued ID
Other documents that may be legally necessary depending on your state, proof of residency, vehicle registration, or proof of income
If you don't have all these documents handy, don't worry. Just give us a call and a loan officer can assist you with the collection process.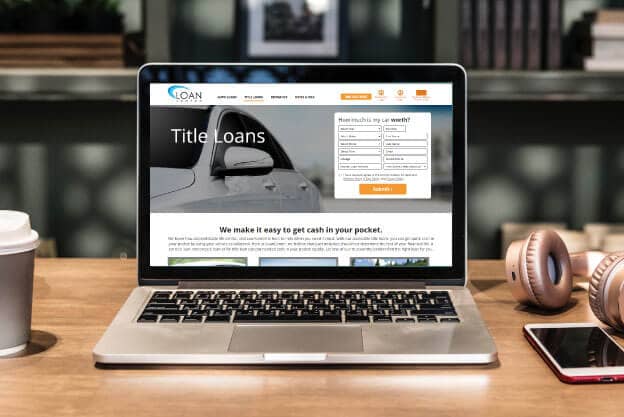 How to Get Your Loan
The process can be fast and not overly complicated. Many customers have received their money as fast as the same day of their application.
Apply online or give us a call
Supply all of the required documents, and don't worry since our loan officers will walk you through this process.
If you are approved, you can get your cash in several different ways.
You get to keep driving the entire time in which you repay the loan.
Vehicle Title Loan Requirements
To be eligible for a title loan, here are a few requirements:
Be older than 18 years old
Own your Vehicle (car, motorcycle, or RV)
You must have a lien-free car title with your name on it
Apply online here or at one of our partner locations
The vehicle needs to be inspected as well. We can send a representative out to you, or if it is more convenient, you can come stop by our office
Proof of income. This can be a job, retirement income, disability payments, or unemployment benefits.
Any other requirements will be requested by our loan officers during the process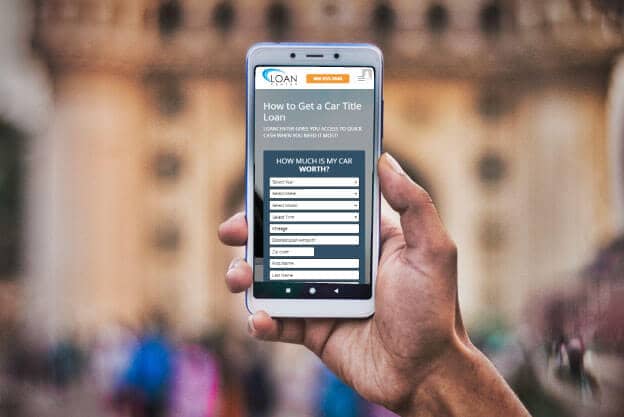 Now that you have a better idea on how to get a car title loan, and some of the basic requirements that you need, you can get started right now by giving us a call or applying online. After you get your cash, you can drive your car the entire time in which you repay the loan. You can also pay off the entire balance of the loan at any time, and you'll never be charged a prepayment penalty.

Getting a LoanCenter car title loan is perfect when you need to get cash fast. Getting the cash you need can buy you some time to pay off that unexpected expense, and can give you an opportunity to ease some of that financial stress. After speaking to our loan officers, and supplying us with some of the required documents, we can let you know exactly for how much you are approved.
About LoanCenter: Why Should You Pick Us
There are many car title loan companies, but not many have been in business since 2001. We have supplied thousands of customers with the financial help they needed, and you can see some of their reviews right here on Google. We have many experienced loan officers who can assist you with any questions you have, and help you obtain any documents you many have trouble finding.

Every day, we have hundreds of people give us a call because we are a legitimate lender, our process is fast, and we have very competitive rates. LoanCenter loans are perfect if you need to get cash quickly, or if you've tried a few other lenders. Even if your credit score is not perfect, you can still apply for a title loan, because you can use your vehicle as security.

Already have a title loan? No problem, LoanCenter can refinance your title loan. This means we can potentially get you a better rate, lower monthly payments, or even allow you to borrow additional money.

Now that you have researched some information about title loans, feel free to give us a call to get a free quote. If you have any questions don't hesitate to call one of our experience loan officers, and we'd be more than happy to help you.
LOCATIONS
FIND AN AUTHORIZED PARTNER NEAR YOU
Enter your city or zip code
Searching Dealers