Car Title Loans in Anaheim, California
GET FAST CASH NOW
Anaheim is a wonderful place to reside. Unfortunately, however, sometimes, the unexpected happens, leading to very expensive unforeseen circumstances. Thus, it's no shock that many Anaheim residents find themselves desperately in need of funding.
If you ever get into this scenario or if you're presently in it, then understand that you can always count on title loans from LoanCenter as a source of funding.
Just in case you're not knowledgeable about title loans, these are loans that are provided to borrowers who have a car with the title in their names. These borrowers are asked to put up their vehicle title as loan collateral, thus securing the loan and making it easy to get.
If you can meet the very easy qualifications for a title loan through LoanCenter, then there's no reason that you shouldn't be able to qualify, both for a title loan and the many benefits that go along with it.
How to Qualify for a Auto loan
When individuals need to borrow money, they often go into a frenzy over what their credit history looks like. They'll start checking their credit incessantly, which can often do more harm than good. They may even make fast attempts to better their credit, not realizing that can only be done with time. In fact, many of the "instant credit increase" options you'll find online are scams, designed to waste your time and steal away money that you don't have. If you've thought of resorting to any of these measures, stop. Instead, simply apply for a title loan through us. It's a lot safer and a lot more likely to end in a desirable outcome for you.
Wondering why we're a better choice than desperate credit improvement techniques? Well, here at LoanCenter, we may look at your credit, but it doesn't play a vital role in whether or not we'll lend to you. We're more interested in the equity stored up in your vehicle. Thus, if you own a vehicle, have a regular source of income, and can use the title as collateral, chances are we can lend to you. And, even better yet, making your loan payments on time may even help to improve your credit score for real!
Remember, though, your title needs to be unrestrained. It cannot have any liens on it. And, if there ever has been a lien on your automobile, you will generally need to show verification that it has been lifted before you can secure a title loan.
There also must be some value left in your car. For this reason, newer vehicles or vehicles that are less than ten years old are often the greatest choices for title loan financing. While just about any automobile can get you some cash, the more your automobile is worth, the larger the title loan amount you'll typically be approved for.
With that said, though, we do encourage and support responsible borrowing. Thus, you'll never be coerced into taking more money than you actually need or want. We also never charge fees for paying your loan off early the way some other lenders do. Plus, we offer some of the most fair and reasonable interest rates in the industry. At every turn, we look out for your best interest and always put you, the customer, first.
Quick and Easy Financing
Having all your documentation together will make the application process much quicker, which means you'll also get your loan hastily. Thus, we encourage you to be prepared and to gather your identification, title, and any other necessary information before you contact us.
Just how fast can a prepared person get their loan? Well, LoanCenter can often get your application processed and approved in as little as thirty minutes. In fact, many people apply for a title loan and then get their money on the very same day.
Unlike with other loans, where approval can take months and then getting your money takes even longer, title loans are typically immediately approved, and the funds are quickly delivered to you!
Answers to Your Frequently Asked Title Loan Questions
How much money does a car title loan provide?
It is based on how much your automobile is worth.
How are you permitted to spend the loan?
Your loan total is yours to allocate as you prefer. Spend it on bills or on a big purchase. It's your decision!
What's the first step in getting an auto loan?
You may complete your application completely online, or you're welcome to do it in person or over the phone.
Contact Us Today
Store Locator > California > Anaheim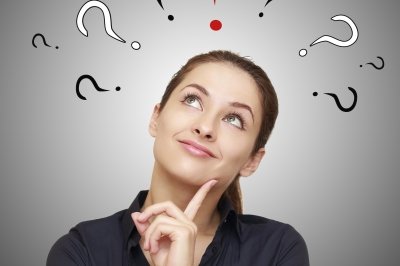 If you have questions, we have answers. Head over to our Frequently Asked Questions.
---
Find a Location by City