Car Title Loans in Glendale, California
GET FAST CASH NOW
Glendale, California, boasts a fantastic quality of life for its residents. Nevertheless, life can throw unexpected challenges our way, leaving us in urgent need of financial assistance. If you ever find yourself in such a predicament, rest assured that LoanCenter is here to offer you a reliable source of funding through title loans.
Understanding Title Loans
For those unfamiliar with title loans, these are a type of loan granted to borrowers who own a car with the title in their name. These borrowers are required to use their vehicle titles as collateral, ensuring the security of the loan and streamlining the application process.
In addition to car ownership, other criteria borrowers typically need to meet include:
No existing liens on the vehicle
A valid government-issued ID
Being at least 18 years of age
Verifiable proof of regular income
At LoanCenter, we pride ourselves on offering accessible solutions to our customers. Unlike traditional lenders, we do not subject our borrowers to extensive credit checks. While we may take a glance at your credit history, we do not impose stringent credit score requirements for loan approval. We believe in working with individuals from all walks of life.
The Speedy Loan Solution
When facing financial urgency, many individuals require immediate access to funds. Whether it's to settle a late bill or bridge the gap until the next paycheck arrives, a title loan is an excellent choice for speedy financial assistance.
Our application process is designed to be quick and straightforward, requiring only a few minutes of your time. You can conveniently apply online and receive instant pre-approval. Compared to the cumbersome procedures of banks and traditional lenders, our approach is significantly faster, easier, and stress-free.
Once approved, we make every effort to get the cash into your hands as swiftly as possible. In fact, many of our borrowers receive their money on the same day they apply! This rapid turnaround time sets title loans apart from the lengthy wait times experienced with banks and other lenders.
Flexible Use and Easy Repayment
Once you have the funds, you are free to use them as you see fit. We never intrude with prying questions about your financial choices. Moreover, you have the option to pay back the loan ahead of schedule without any penalties. Unlike some lenders who impose fees for early repayment, we want to see you succeed and therefore encourage you to settle your loan sooner if possible.
Preserving Financial Independence
Choosing a title loan can help you avoid drastic measures such as borrowing money from family, selling your belongings, pawning valuables, or parting ways with your beloved car. Selling your vehicle may provide quick cash but often leads to regret and inconvenience. Having to rely on a single family vehicle can be challenging, and selling it under pressure may not fetch the best price. Avoid such pitfalls by opting for a title loan that allows you to keep your car while securing the funds you need.
Frequently Asked Questions
To provide further clarity, we address some common questions:
How can you use the loan amount?
You may use the loan money for any purpose without any restrictions.
Who is qualified for a vehicle title loan?
Qualifying is simple as long as you own a vehicle and have a job or other verifiable source of income.
How do I get started?
To learn more, call LoanCenter or fill out our contact form, and one of our friendly loan experts will get in touch with you.
Contact Us Today
Securing a title loan with us can be a positive and empowering experience. Take the first step today to explore your options and secure the funds you need promptly. The sooner you act, the faster you can gain access to the financial support you require.
Store Locator > California > Glendale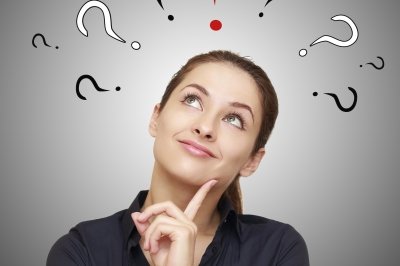 If you have questions, we have answers. Head over to our Frequently Asked Questions.
---
Find a Location by City