Car Title Loans in Lancaster, California
GET FAST CASH NOW
Residing in the vibrant city of Lancaster, California, certainly has its advantages, but life can sometimes present unanticipated financial hurdles. When faced with unexpected financial needs, many Lancaster residents find themselves in search of quick solutions. In such situations, LoanCenter offers car title loans as a reliable source of fast cash.
For those who may not be familiar with car title loans, they are a type of credit in which borrowers use their vehicles as collateral to secure the loan. If you meet the qualifications for a car title loan from LoanCenter, accessing the funds you require becomes a straightforward process with numerous benefits.
Qualifying for a Car Title Loan
Securing a car title loan is more accessible than you might think, thanks to relatively simple eligibility criteria. To qualify for a car title loan, you must be at least 18 years old and own your vehicle outright, free from any existing liens. In cases where there were past liens, you may need to provide evidence of their resolution. Additionally, having a reliable source of income is necessary to demonstrate your ability to repay the loan.
The great news is that car title loans are available to nearly everyone, and the loan amount you can receive is determined by the value of your vehicle. Whether you own a newer, more valuable vehicle or an older one, LoanCenter can tailor a solution to meet your needs. In some cases, borrowing a smaller amount with an older vehicle or declining the full loan offer can make repayment more manageable and stress-free.
Lenders Who Care
LoanCenter distinguishes itself with its inclusive approach to lending. Regardless of your credit history or income level, LoanCenter is committed to working with you to find a suitable financial solution. The company offers flexible repayment options and is accommodating if you need to make any adjustments to your payment plan. There are no fees or penalties for paying off your loan early, which encourages responsible borrowing and potential opportunities to build or rebuild your credit.
No Credit Worries
Unlike traditional lenders, LoanCenter does not heavily rely on your credit score to determine your eligibility for a loan. Instead, LoanCenter primarily considers your ability to repay the loan and the value of your vehicle. This approach simplifies the borrowing process and makes it more accessible and convenient for individuals who may have faced credit challenges in the past.
Your Choice, Your Money
Upon approval for a car title loan, it's essential to remember that you have complete control over how much of the loan amount you choose to borrow. While LoanCenter will present a loan offer, you are never obligated to take the full amount. This ensures that you can secure the necessary funds while maintaining financial responsibility.
Quick and Effortless Process
LoanCenter recognizes the urgency of financial emergencies. Consequently, the loan application process is designed to be efficient and straightforward. In most cases, you can receive your loan funds on the same day you apply, providing immediate relief during challenging times.
Freedom to Use the Loan Funds
Once approved for a car title loan, LoanCenter does not inquire about how you intend to use the loan amount. Once the funds are in your hands, you have the freedom to use them as you see fit, without any restrictions.
How to Get Started
If you are interested in learning more about car title loans in Lancaster, California, don't hesitate to contact LoanCenter today. Their knowledgeable loan experts are available to answer any questions you may have and guide you through the loan application process. The sooner you get in touch, the sooner you can have the much-needed funds in your bank account.
Lancaster residents can rely on LoanCenter's car title loans as a practical solution for unexpected financial challenges. With a straightforward qualification process, flexible repayment options, and a commitment to customer satisfaction, LoanCenter is here to support you in your time of need. Explore this option without hesitation and secure the financial assistance you require.
Store Locator > California > Lancaster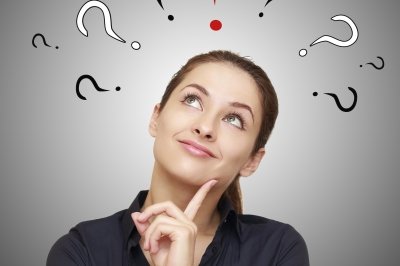 If you have questions, we have answers. Head over to our Frequently Asked Questions.
---
More Resources
Find a Location by City