Car Title Loans in Santa Clarita, California
GET FAST CASH NOW
Santa Clarita, California, is undeniably a fantastic place to call home. However, life is unpredictable, and unexpected situations can arise at any time, leaving you in urgent need of funds. If you ever find yourself facing such circumstances, rest assured that LoanCenter is here to provide you with a reliable source of funding through title loans.
Title Loans 101
If you're not familiar with title loans, they are a type of loan offered to borrowers who own a car with the title in their name. To secure the loan, borrowers use their vehicle title as collateral, providing protection to the lender and streamlining the loan process.
Beyond ownership of the vehicle, borrowers typically need to meet some other basic requirements, including:
No existing liens on the vehicle
Valid, government-issued ID
Being at least 18 years old
Verifiable proof of regular income
If you meet these basic qualifications for a title loan from LoanCenter, then you are well on your way to qualifying for the loan, without the need to worry about complex credit checks. We are proud to work with individuals from various credit backgrounds, making title loans accessible to almost anyone.
A Loan with Unmatched Speed
In many cases, people seeking title loans require funds urgently, whether it's to settle a late bill or make it through until their next payday. When speed matters, a title loan is the best option.
At LoanCenter, we ensure that our application process is straightforward and efficient, taking minimal time to complete. In fact, you can apply online within a few minutes and receive instant pre-approval. Unlike banks and most other lenders with lengthy and complicated application procedures, we prioritize speed and simplicity to reduce stress during your time of need.
Once you're approved for the loan, we strive to get your cash to you as quickly as possible. Many borrowers receive their funds on the same day they apply! Compared to the extended waiting periods common with banks and traditional lenders, a title loan is unquestionably the fastest solution available.
Furthermore, once you have the cash in hand, it's entirely up to you how you use it. We respect your privacy and never inquire about how the money is used. Additionally, we encourage early loan pay-off without any extra fees, as we genuinely want to see you succeed.
An Effortless Way to Avoid Extreme Measures
Opting for a title loan can help you avoid drastic actions like borrowing from family, selling valuable possessions, pawning cherished items, or even parting with your car.
While selling your car might provide quick cash, it may not be the best choice. You could find yourself without a vehicle or only have one shared family car, which could create difficulties depending on your circumstances. Moreover, acting out of panic might lead you to sell your car below its actual value. We urge you not to fall into such traps and instead consider a title loan, which lets you retain ownership of your car while obtaining the funds you need.
Frequently Asked Questions about Title Loans
To address any lingering questions you might have, here are some common queries and their answers:
How can I use the loan amount?
You can use the loan money for anything you wish, without any questions asked.
Who qualifies for a vehicle title loan?
Qualifying is easy as long as you own a vehicle and have a job or a reliable source of income.
How do I get started?
To learn more, you can reach out to LoanCenter by phone or fill out our contact form, and a friendly loan expert will get in touch promptly.
Contact Us Today
Embarking on a title loan journey with us promises to be a positive and rewarding experience. Take the first steps now, and you'll have the funds you need sooner than you think!
Store Locator > California > Santa Clarita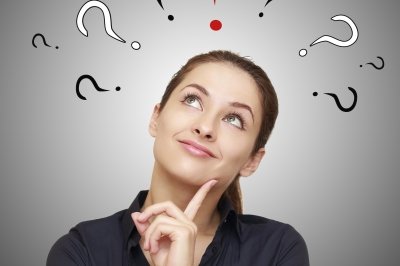 If you have questions, we have answers. Head over to our Frequently Asked Questions.
---
Find a Location by City