Car Title Loans in Wyoming, Michigan

GET FAST CASH NOW
Car Title Loans in Wyoming, Michigan
Wyoming, Michigan is a charming and vibrant city that offers its residents a great quality of life. However, life can throw unexpected curveballs, leaving even the most financially responsible individuals in need of extra funds. In times like these, turning to a reliable source of money becomes essential, and that's where title loans from LoanCenter come into play.
If you're unfamiliar with title loans, these are convenient lending option available to borrowers who own a vehicle with the title in their name. By using their vehicle as collateral, borrowers can secure a loan with greater ease compared to traditional credit options. If you're eligible for a title loan from LoanCenter, you could tap into a range of benefits that make financial assistance accessible and stress-free.
Qualifying for a Vehicle Title Loan Made Easy
Contrary to common misconceptions, qualifying for a title loan is simpler than you might think. The eligibility requirements are straightforward and designed to accommodate a wide range of applicants.
You must be at least 18 years of age, ensuring that you are legally capable of entering into a loan agreement. Additionally, owning a vehicle free of liens is a prerequisite for obtaining a title loan. If there were past liens on your vehicle, LoanCenter may require documentation proving their resolution. Demonstrating a stable and reliable source of income is also crucial to assure lenders that you can manage loan repayment.
As these requirements indicate, title loans are accessible to a broad spectrum of individuals. Furthermore, the value of your vehicle plays a role in determining the loan amount you qualify for. If you own a higher-value vehicle, you can potentially access more substantial funds. Even if your vehicle is older or less valuable, you can still apply for a title loan and choose a loan amount that suits your needs.
A Supportive Lender that Cares
One of the standout features of LoanCenter is their commitment to assisting people from all walks of life. Whether you have a less-than-perfect credit history or a lower income, LoanCenter is dedicated to helping you find a suitable financial solution. Once you establish a partnership with LoanCenter, their support continues beyond loan approval.
LoanCenter offers flexible repayment options, and we are willing to work with you if you need to make adjustments to your payment arrangement. Unlike many other lenders, LoanCenter doesn't impose fees or penalties for early loan repayment. In fact, we encourage responsible borrowing and timely loan repayment as it reflects positively on your financial profile.
Credit Worries? Not a Problem!
One of the advantages of applying for a title loan with LoanCenter is that your credit history is not the primary factor in determining your eligibility. Instead, LoanCenter focuses on your ability to repay the loan and the value of your vehicle. This approach provides a fair chance for individuals with varying credit backgrounds to access the financial assistance you need.
Empowering Borrowers with Choices
It's important to note that you're never obligated to borrow the full loan amount offered to you. LoanCenter empowers you to make a responsible borrowing decision based on your unique financial circumstances. This flexibility ensures that you're only borrowing what you require, promoting responsible financial management.
Your Questions Answered
Curious about the loan process? Here are some common questions and answers:
How quickly will I receive the loan money?
You could receive your loan funds on the same day you apply, providing a swift solution to your financial needs.
Can I decide how to use the loan money?
Absolutely! LoanCenter respects your financial privacy and doesn't require details about how you intend to use the funds. Once approved, the money is yours to use as you see fit.
What's the next step?
To learn more about title loans and explore your options, get in touch with LoanCenter. You can call their knowledgeable loan experts or fill out a contact form for a prompt response. Taking this step could put money in your hands sooner than you think.
Embrace Financial Confidence with LoanCenter
When unexpected expenses arise in Wyoming, Michigan, LoanCenter stands as a reliable ally to help you overcome financial challenges. Their vehicle title loans provide a practical solution for individuals in need of quick funds, regardless of their credit history. With straightforward eligibility criteria and a supportive lending approach, LoanCenter ensures that you have the financial resources you need to navigate life's unexpected twists and turns. Don't hesitate to explore your options and reach out to LoanCenter today!
Store Locator > Michigan > Wyoming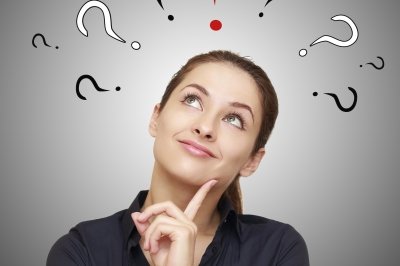 If you have questions, we have answers. Head over to our Frequently Asked Questions.
---
Find a Location by City