Car Title Loans in Warren, Michigan

GET FAST CASH NOW
Car Title Loans in Warren, Michigan
Warren, Michigan is a charming city known for its close-knit community and vibrant atmosphere. However, life can throw unexpected curveballs that may leave residents in need of financial assistance. In such situations, there's a reliable source of help available – title loans from LoanCenter.
If you're unfamiliar with title loans, these are a valuable financial tool that allows individuals to use their vehicle's title as collateral to secure a loan. This form of credit comes with numerous benefits and can be a lifeline during times of financial uncertainty.
Qualifying for a Vehicle Title Loan in Warren, Michigan
Securing a title loan in Warren, Michigan is a straightforward process, and the eligibility requirements are quite accessible. To qualify, you need to be at least 18 years old, own your vehicle outright, and have a stable source of income to ensure loan repayment. If there have been any previous liens on your vehicle, LoanCenter may request verification of their resolution.
The beauty of title loans lies in their inclusivity – we designed to cater to a wide range of individuals. Whether you own a newer vehicle or an older one, you can still access the funds you need. Loan amounts are often determined by the value of your car, ensuring that the loan aligns with your financial situation.
Supportive Lenders Who Understand
One of the most significant advantages of working with LoanCenter is their commitment to helping individuals from all walks of life. We understand that financial difficulties can affect anyone, regardless of credit history or income level. As a borrower, you'll appreciate the flexible repayment options and the lender's willingness to accommodate changes in your payment arrangement.
Moreover, LoanCenter stands apart from many other lenders by not penalizing borrowers for paying off their loans ahead of schedule. This approach encourages responsible borrowing and financial freedom, and it might even contribute positively to your credit history.
Credit Concerns? Not a Problem
Unlike traditional lenders who heavily rely on credit scores, LoanCenter focuses on your ability to repay the loan and the value of your vehicle. This means that your credit score won't be a major factor in determining your eligibility for a title loan. The emphasis is on ensuring that you have a reliable income source and a car with value, allowing more individuals to access the financial support you need.
Your Financial Solution in Warren, Michigan
In times of unforeseen financial challenges, title loans from LoanCenter can provide a convenient and reliable solution for Warren, Michigan residents. With a straightforward qualification process, flexible repayment options, and a supportive lending approach, LoanCenter makes it easy for you to secure the funds you need without unnecessary stress.
If you're interested in learning more about title loans and how they can benefit you, don't hesitate to reach out to LoanCenter. Whether you want to discuss your options over the phone or fill out a contact form, their knowledgeable loan experts are ready to assist you. Remember, a brighter financial future could be just a conversation away. Contact LoanCenter today and take the first step towards financial peace of mind.
Store Locator > Michigan > Warren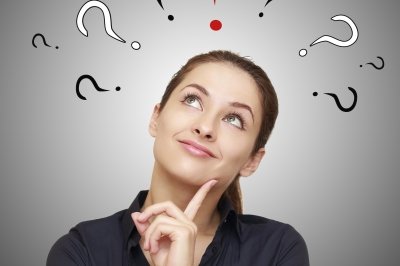 If you have questions, we have answers. Head over to our Frequently Asked Questions.
---
Find a Location by City