Car Title Loans in Westland, Michigan

GET FAST CASH NOW
Car Title Loans in Westland, Michigan
Westland is a charming city with a strong sense of community and a promising future. Life here is filled with its share of unexpected twists and turns, and sometimes those twists can lead to financial challenges. Whether it's unexpected medical bills, home repairs, or other urgent expenses, the need for quick access to funds can arise for anyone. In times like these, you can rely on title loans from LoanCenter to provide a viable solution.
What are Title Loans?
If you're unfamiliar with title loans, let us give you a quick rundown. Title loans are a form of secured lending where borrowers use their vehicle as collateral to secure a loan. As a Westland resident, if you own a vehicle with the title in your name, you can leverage its value to obtain the funds you need. This collateral-backed approach makes title loans more accessible than traditional credit options, and LoanCenter is here to guide you through the process.
Qualifying for a Title Loan in Westland
Contrary to common misconceptions, qualifying for a title loan in Westland is straightforward and attainable. The eligibility requirements are designed to be inclusive:
Age: You need to be at least 18 years old.
Vehicle Ownership: You must fully own your vehicle with no outstanding liens.
Proof of Income: Demonstrating a reliable source of income to ensure loan repayment.
Vehicle Value: The value of your vehicle determines the loan amount you can qualify for.
These requirements are intentionally kept simple, ensuring that nearly anyone can secure a title loan to address their financial needs. The value of your vehicle plays a significant role in the loan amount you're eligible for. Whether you own a newer model or a well-maintained older vehicle, LoanCenter can help you access the funds you require.
Flexible Repayment and Lenders Who Understand
At LoanCenter, we understand that financial situations vary from person to person. We cater to Westland residents from all walks of life, including those with less-than-perfect credit or lower incomes. Our approach emphasizes flexibility, with repayment options that can be tailored to fit your unique circumstances. And here's the best part: we don't penalize you for paying off your loan early. In fact, we encourage it as a way to save money and potentially improve your credit standing.
No Need to Worry About Credit
Worried about your credit history? Don't be. Your credit score isn't the primary factor in determining your eligibility for a title loan. Instead, we focus on your ability to repay the loan and the value of your vehicle. This means that even if you've faced credit challenges in the past, you can still access the financial assistance you need.
Your Control, Your Decision
It's important to note that you're in control of the borrowing process. You're never obligated to take the full loan amount offered. Responsible borrowing is encouraged, and you can choose to borrow only what you need, ensuring a manageable repayment process.
Your Questions Answered
Loan Disbursement: You can often receive your loan funds on the same day you apply.
Loan Purpose: We don't inquire about the reason for your loan – once approved, the funds are yours to use as you see fit.
Taking the Next Steps
To learn more about how title loans can help you in Westland, reach out to LoanCenter today. You can call our knowledgeable loan experts or complete our contact form to get the process started. The sooner you take action, the sooner you can have the funds you need to tackle life's unexpected challenges.
Don't let unforeseen financial difficulties hold you back. With LoanCenter by your side, you have a reliable partner in navigating the financial landscape of Westland, Michigan. Get in touch today and take control of your financial future.
Store Locator > Michigan > Westland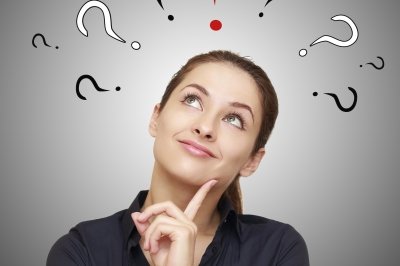 If you have questions, we have answers. Head over to our Frequently Asked Questions.
---
Find a Location by City