Car Title Loans in Troy, Michigan

GET FAST CASH NOW
Car Title Loans in Troy, Michigan
Troy, Michigan is a vibrant city known for its thriving community and diverse opportunities. However, life can sometimes throw unexpected challenges our way, leading to financial difficulties. In such situations, residents of Troy can rely on a trustworthy source of financial support – title loans offered by LoanCenter.
What Are Title Loans?
Title loans are a valuable financial option for individuals who own a vehicle with the title in their name. These loans use the vehicle as collateral, making them more accessible than some other forms of credit. LoanCenter provides a convenient solution for those who find themselves in need of money quickly.
Qualifying for a Title Loan
Qualifying for a title loan in Troy, Michigan is simpler than you might think. The eligibility requirements are straightforward and designed to accommodate a wide range of individuals. To be eligible, you must be at least 18 years old and own your vehicle outright, with no existing liens. If there were past liens, LoanCenter may request verification of their resolution. Additionally, a reliable source of income is necessary to demonstrate your ability to repay the loan.
Easy and Accessible
Unlike some traditional lenders, LoanCenter is committed to assisting individuals from all walks of life, including those with less-than-perfect credit or lower incomes. The lender offers flexible repayment options and is open to adjusting payment arrangements when necessary, without any additional fees. Paying off your loan ahead of schedule is encouraged and won't result in penalties, demonstrating LoanCenter's genuine concern for your financial well-being.
No Credit Worries
In Troy, Michigan, credit history is not a major determining factor when applying for a title loan. Instead, LoanCenter primarily focuses on your steady source of income and the value of your vehicle. This approach makes title loans a viable option for a variety of financial situations.
Empowerment in Borrowing
LoanCenter empowers you by allowing them to decide how much of the offered loan amount you wish to borrow. This flexibility ensures responsible borrowing practices, as individuals can tailor the loan amount to their specific needs and financial capabilities.
Quick Access to Funds
Troy residents can benefit from LoanCenter's swift processing. In many cases, the loan funds are available on the same day you apply, providing a timely solution to your financial needs.
Your Choice, Your Funds
LoanCenter respects your autonomy and does not require information about how you intend to use the loan amount. Once approved, the funds are at your disposal to be utilized as you see fit.
Get Started Today
To learn more about title loans in Troy, Michigan, reach out to LoanCenter by phone or complete the contact form on their website. Acting promptly allows you to connect with knowledgeable loan experts and potentially have funds available sooner than you might expect.
LoanCenter is your reliable partner in navigating unforeseen financial challenges. With accessible qualification criteria, flexible terms, and prompt fund availability, LoanCenter stands ready to assist residents of Troy in their times of need.
Store Locator > Michigan > Troy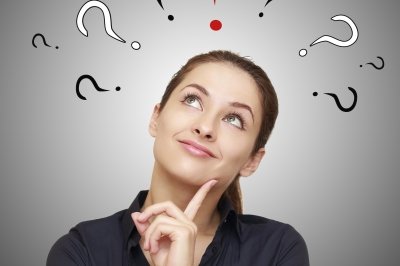 If you have questions, we have answers. Head over to our Frequently Asked Questions.
---
Find a Location by City