Car Title Loans in Ann Arbor, Michigan

GET FAST CASH NOW
Car Title Loans in Ann Arbor, Michigan
Living in Ann Arbor, Michigan is a privilege cherished by its residents. However, life's uncertainties can occasionally lead to unforeseen financial challenges. In such circumstances, individuals often find themselves seeking reliable sources of funds to address their immediate needs. If you ever find yourself in such a situation, or if you're currently facing financial stress, rest assured that title loans from LoanCenter are available to provide you with a viable solution.
Understanding Title Loans
Title loans, a lifeline for many, are designed to provide borrowers with quick access to funds. These loans are extended to individuals who own a vehicle with the title in their name. By utilizing their vehicle as collateral, borrowers secure the loan and streamline the borrowing process, making it more accessible than traditional credit options.
If you meet the qualifying criteria for a title loan from LoanCenter, there's every reason to explore this financial avenue and take advantage of the numerous benefits it offers.
Qualification Criteria for a Vehicle Title Loan
Contrary to popular belief, qualifying for a title loan is a straightforward process. The eligibility requirements are simple and easy to meet:
Age: You must be at least 18 years old
Vehicle Ownership: You should own your vehicle outright, with no outstanding liens
Income: A stable and reliable source of income is required to demonstrate your ability to repay the loan
The simplicity of these requirements ensures that almost anyone can apply for a title loan. Furthermore, the value of your vehicle plays a role in determining the loan amount you're eligible for. Thus, if you own a newer or high-value vehicle, you can access a larger sum of money. However, even those with older or less valuable vehicles can still secure loans, adjusting the borrowing amount to suit their needs and repayment capacity.
Compassionate Lenders
One of the significant advantages of choosing LoanCenter for your financial needs is the empathy and inclusivity we bring to the lending process. Unlike many lenders, LoanCenter understands that life circumstances vary, and we are dedicated to assisting individuals from all walks of life. Even if you have bad credit or a lower income, LoanCenter is committed to helping you find a suitable solution.
The flexibility extends to repayment options as well. LoanCenter offers adaptable repayment plans, ensuring your financial journey is manageable and stress-free. Additionally, there are no fees or penalties for early loan repayment, as LoanCenter believes in empowering borrowers to save money and regain financial stability.
Credit Standing is Not a Barrier
Unlike traditional loans that heavily rely on credit scores, LoanCenter focuses on your ability to repay the loan and the value of your vehicle. This approach allows individuals with diverse credit histories to access the funds they need without unnecessary hindrances.
Empowerment Through Choice
When borrowing with LoanCenter, you have the autonomy to decide how much of the offered loan amount you want to borrow. This flexibility encourages responsible borrowing and empowers you to make financial decisions that align with your needs and circumstances.
Addressing Your Queries
Curious about the loan process? Here are some common questions answered:
Funding Speed: Typically, you can expect to receive your loan funds on the same day you apply.
Usage of Funds: LoanCenter respects your financial privacy and does not require information about the intended use of the loan amount. Once approved, the funds are yours to use as needed.
Taking the Next Step
To learn more about how LoanCenter can assist you, reach out to their team. You can call their offices or complete the online contact form to have a knowledgeable loan expert connect with you. The sooner you initiate the conversation, the sooner you can access the funds you need to ease your financial burdens.
In conclusion, for Ann Arbor residents facing unexpected financial challenges, LoanCenter stands as a reliable and compassionate partner offering swift and accessible title loan solutions. Whether you're dealing with unforeseen expenses or seeking a way to bridge a financial gap, LoanCenter is committed to supporting you on your path to financial stability. Don't hesitate—reach out today to explore the options available and take control of your financial future.
Store Locator > Michigan > Ann Arbor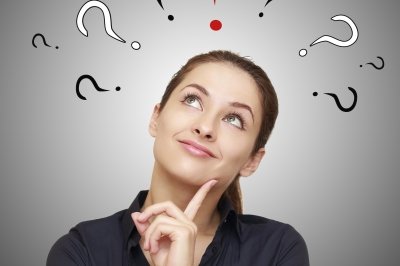 If you have questions, we have answers. Head over to our Frequently Asked Questions.
---
Find a Location by City