Car Title Loans in Sterling Heights, Michigan

GET FAST CASH NOW
Car Title Loans in Sterling Heights, Michigan
Sterling Heights, Michigan is a charming and vibrant city that offers its residents a high quality of life. However, life can sometimes throw unexpected financial curveballs, leaving individuals in need of quick and reliable sources of funds. If you find yourself in such a situation, or if you're currently facing financial uncertainties, you can turn to title loans offered by LoanCenter as a viable solution.
Title loans provide borrowers with a means to secure a loan by using their vehicle's title as collateral. This approach makes obtaining credit easier than some other conventional options. If you meet the eligibility criteria for a title loan from LoanCenter, you can explore the benefits and convenience that come with it.
Qualifying for a Vehicle Title Loan
Contrary to common misconceptions, qualifying for a title loan is a straightforward process that doesn't involve complex requirements. Here are the basic eligibility criteria:
Age: You must be at least 18 years old
Vehicle Ownership: You should fully own the vehicle, with no existing liens against it. If there were previous liens, you might need to provide proof of their resolution
Income: A stable and dependable source of income is required to demonstrate your ability to repay the loan
As these qualifications indicate, title loans are accessible to a wide range of individuals. Additionally, the value of your vehicle plays a role in determining the loan amount. Those with newer or higher-value vehicles can secure more substantial loans. However, even if your vehicle is older or less valuable, you can still borrow, and sometimes it's prudent to borrow a smaller amount for easier repayment.
Lender Support and Flexibility
One of the advantages of obtaining financing through LoanCenter is their commitment to assisting individuals from various financial backgrounds. This includes those with bad credit or lower incomes. Once you become a borrower, LoanCenter remains supportive, offering flexible repayment options and accommodating any necessary changes to your payment plan. Notably, LoanCenter stands out by not charging fees or penalizing borrowers for early loan repayment—a feature that encourages responsible borrowing.
Credit Considerations
Unlike traditional lenders, LoanCenter places less emphasis on your credit score when determining your loan eligibility. Instead, the focus is primarily on your consistent income and the value of your vehicle. This approach enables a wider range of individuals to access the financial assistance you need without being hindered by credit concerns.
Empowerment and Responsible Borrowing
LoanCenter empowers borrowers by allowing them to decide how much of the offered loan amount to borrow. This approach encourages responsible borrowing, ensuring that you only take what you truly need and can comfortably repay. This way, you have control over your financial decisions while securing the funds required to address your current circumstances.
Addressing Common Questions
Loan Disbursement: In most cases, you'll receive the loan amount on the same day you apply.
Loan Utilization: LoanCenter doesn't impose restrictions on how you use the funds. Once approved, the money is yours to use as you see fit.
Next Steps: To learn more about title loans and explore your options, you can contact LoanCenter directly or fill out their contact form. Acting promptly will help expedite the process and potentially provide you with the financial assistance you need sooner rather than later.
Embrace Financial Confidence
In the heart of Sterling Heights, Michigan, LoanCenter stands as a reliable partner in helping individuals overcome unforeseen financial challenges. Their approach to title loans is designed to provide accessible and flexible solutions, allowing you to regain financial stability and pursue your aspirations with confidence. Whether you're facing a pressing financial need or simply want to explore your options, LoanCenter is here to provide the support and guidance you require. Reach out today to take control of your financial journey.
Store Locator > Michigan > Sterling Heights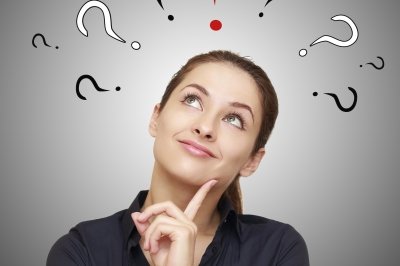 If you have questions, we have answers. Head over to our Frequently Asked Questions.
---
Find a Location by City