Car Title Loans in Grand Rapids, Michigan

GET FAST CASH NOW
Car Title Loans in Grand Rapids, Michigan
Grand Rapids, Michigan is a city known for its vibrant community and thriving culture. However, life can sometimes throw unexpected challenges our way, leaving us in need of quick financial solutions. If you find yourself in such a situation, rest assured that you can rely on title loans from LoanCenter to provide the assistance you need.
Title loans are a convenient way for residents of Grand Rapids to secure the money they require. If you're unfamiliar with this option, it involves using your vehicle's title as collateral to obtain a loan. This collateral serves to protect the lender, making title loans more accessible than some other forms of credit.
Qualifying for a title loan from LoanCenter is simpler than you might think. The eligibility criteria are straightforward and designed to accommodate a wide range of applicants. To be eligible, you must be at least 18 years old, own your vehicle outright with no existing liens, and have a reliable source of income to demonstrate your ability to repay the loan.
The beauty of title loans lies in their accessibility. Whether you own a newer car with significant value or have an older vehicle, you can still borrow the money you need. The loan amount is often determined by the value of your automobile, allowing you to tailor your borrowing to your specific financial requirements.
At LoanCenter, we take pride in being lenders who care. We understand that financial challenges can affect anyone, regardless of their credit history or income level. Our flexible repayment options and willingness to work with borrowers who have less-than-perfect credit set us apart from other lenders. Moreover, we won't penalize you for paying off your loan ahead of schedule, as we believe in helping you save money and improve your financial well-being.
Credit concerns need not deter you from applying for a title loan with us. Unlike traditional lenders who heavily emphasize credit scores, we focus on your ability to repay the loan and the value of your vehicle. This approach ensures that more individuals in Grand Rapids can access the financial support you need without undue stress.
When you choose LoanCenter, you're in control of your borrowing journey. You're not obligated to borrow the full loan amount offered to you. This flexibility encourages responsible borrowing, allowing you to access the funds you need while managing your financial commitments effectively.
Curious about the timeline for receiving your loan money? With LoanCenter, you can expect to have the funds in your hands on the same day you apply, providing swift relief during your time of need.
Wondering how you can use the loan money? We respect your privacy and don't require details about your intended use. Once approved, the funds are yours to allocate as you see fit, whether it's addressing urgent bills or seizing an opportunity.
To explore your options further, don't hesitate to reach out to LoanCenter. You can call us or fill out our contact form to connect with a knowledgeable loan expert. The sooner you take action, the sooner you can find the financial relief you seek. Grand Rapids residents can trust LoanCenter to provide a reliable source of support in times of financial uncertainty. Get in touch today and secure the money you need!
Store Locator > Michigan > Grand Rapids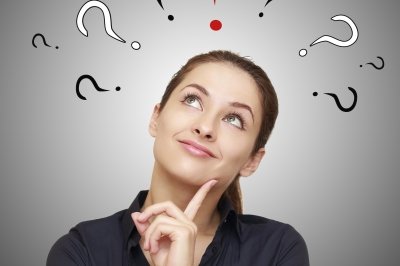 If you have questions, we have answers. Head over to our Frequently Asked Questions.
---
Find a Location by City