Car Title Loans in Rochester Hills, Michigan

GET FAST CASH NOW
Car Title Loans in Rochester Hills, Michigan
Rochester Hills, Michigan is a charming city that offers a high quality of life to its residents. However, life is unpredictable, and unexpected financial challenges can arise at any time. If you find yourself in need of quick and reliable financial assistance, look no further than title loans from LoanCenter.
Title loans are a practical solution for individuals who own a vehicle and require immediate funds. By using your vehicle's title as collateral, you can secure a loan that suits your financial needs without the hassle often associated with traditional credit options.
Qualifying for a Vehicle Title Loan
Don't be daunted by the idea of qualifying for a title loan – the requirements are straightforward and attainable. To be eligible, you need to be at least 18 years old, own your vehicle outright, and have a dependable source of income that demonstrates your ability to repay the loan.
Whether your car is brand new or a reliable older model, you can still qualify for a title loan. The loan amount is often determined by the value of your vehicle, so the higher the value, the more funds you can access. However, borrowing a smaller amount might be a prudent choice for some, as it can make repayment more manageable and ensure a smooth financial journey.
A Lender That Cares
One of the key advantages of partnering with LoanCenter is our commitment to assisting individuals from all walks of life. Even if you have a lower income or less-than-perfect credit, we believe in helping you secure the financial support you need. We understand that circumstances can change, which is why we offer flexible repayment options and encourage early loan payoff without any penalties.
In fact, paying off your title loan promptly can even contribute to improving your credit score, showcasing your responsible financial behavior. Our goal is to empower you on your path to financial stability.
No Need to Worry About Credit
At LoanCenter, your credit score isn't a determining factor for loan approval. Our primary focus is on your steady income and the value of your vehicle. This approach makes the borrowing process accessible to a wide range of individuals, regardless of their credit history.
Taking Control of Your Financial Future
When you choose LoanCenter, you're in control. You decide the loan amount that suits your needs – you're never obligated to accept the full loan offer. This level of control ensures that you borrow responsibly and only what you require, helping you manage your finances effectively.
Answers to Your Questions
Loan Disbursement: Expect to receive your loan funds on the same day you apply.Loan Usage: Once approved, the funds are yours to use as you see fit, without any restrictions or intrusive inquiries.
Ready to Get Started?
For more information, feel free to reach out to LoanCenter. You can call our knowledgeable loan experts or fill out our contact form to initiate the process. The sooner you take action, the sooner you can secure the financial support you need and regain your peace of mind.
Embrace the convenience and reliability of title loans from LoanCenter in Rochester Hills, Michigan. Your financial well-being is our priority, and we're here to support you every step of the way.
Store Locator > Michigan > Rochester Hills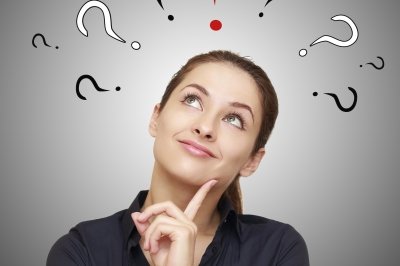 If you have questions, we have answers. Head over to our Frequently Asked Questions.
---
Find a Location by City