Car Title Loans in Dearborn, Michigan

GET FAST CASH NOW
Car Title Loans in Dearborn, Michigan
Dearborn, Michigan is a charming city known for its rich history and diverse culture. While life in Dearborn has its many pleasures, unexpected financial challenges can still arise, leaving residents in need of a reliable solution. When unforeseen expenses come knocking, don't fret – you can count on title loans from LoanCenter to provide the financial assistance you need.
What are Title Loans?
If you're not familiar with title loans, allow us to introduce you to this convenient financial option. Title loans are a form of secured loans designed for individuals who own a vehicle with the title in their name. By using your vehicle as collateral, you can secure a loan with ease, making title loans an attractive choice compared to traditional credit options.
Qualifying for a Vehicle Title Loan
Getting a title loan in Dearborn, Michigan is easier than you might think. The eligibility requirements are straightforward and accessible. To qualify for a title loan from LoanCenter, you should be at least 18 years old, own your vehicle outright without any liens, and have a reliable source of income that demonstrates your ability to repay the loan.
The value of your vehicle plays a crucial role in determining how much money you can borrow. Whether you have a newer car or an older one, LoanCenter provides options to suit your financial needs. Even if your vehicle is older or less valuable, borrowing a smaller amount can be a prudent decision, making repayment more manageable and stress-free.
Lenders Who Understand
One of the advantages of choosing LoanCenter is our commitment to helping individuals from all walks of life. We understand that financial hardships can affect anyone, which is why we're here to assist, regardless of your credit score or income level. Our flexible repayment options and willingness to accommodate changes in payment arrangements set us apart from other lenders.
Unlike many conventional lenders, LoanCenter doesn't penalize borrowers for paying off their loans ahead of schedule. In fact, we encourage timely repayment and view it as a way for you to save money. Moreover, responsibly repaying your title loan can contribute positively to building your credit history.
Credit History is Not a Barrier
At LoanCenter, we prioritize your ability to repay the loan and the value of your vehicle, rather than focusing solely on your credit score. We believe that everyone deserves access to financial support during challenging times. Regardless of your credit history, you can apply for a title loan with confidence, knowing that your credit score won't be a significant factor in the approval process.
Your Financial Solution, Your Way
When you choose LoanCenter for your title loan needs, you remain in control of your financial decisions. You have the freedom to determine how much of the offered loan amount you wish to borrow, ensuring responsible borrowing aligned with your needs.
Frequently Asked Questions
How quickly will I receive the loan money?
Typically, you'll receive your loan funds on the same day you apply.
How can I use the loan money?
We respect your privacy and don't require information about your intended use of the funds. Once approved, the money is yours to use as you see fit.
What's the next step?
To learn more about title loans, you can reach out to LoanCenter by phone or complete our contact form to have a knowledgeable loan expert assist you. Taking this step will bring you closer to having the financial support you need.
Experience Financial Relief in Dearborn
LoanCenter is your trusted partner for accessible and convenient title loans. Whether you're facing unexpected expenses, need to cover medical bills, or have other urgent financial needs, our title loan solutions can provide you with the necessary funds. Contact LoanCenter today and take the first step towards securing your financial future. The sooner you reach out, the sooner you can have the peace of mind knowing that you have a reliable source of money in times of need.
Store Locator > Michigan > Dearborn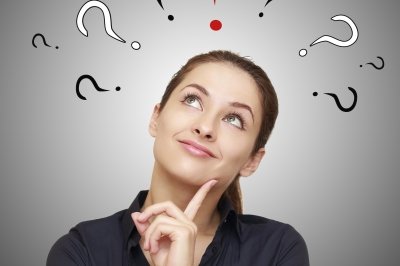 If you have questions, we have answers. Head over to our Frequently Asked Questions.
---
Find a Location by City