Car Title Loans in Lansing, Michigan

GET FAST CASH NOW
Car Title Loans in Lansing, Michigan
Lansing, Michigan, a city known for its vibrant community and diverse culture, offers its residents a plethora of opportunities and experiences. However, life can throw unexpected curveballs, leading to unforeseen financial challenges. In such times, the residents of Lansing can find solace in the reliable assistance provided by title loans from LoanCenter.
For those unfamiliar with title loans, they are a valuable resource for individuals facing financial strains. These loans are designed for borrowers who own a vehicle with a title in their name. By leveraging their vehicle as collateral, borrowers can secure a loan, making it a more accessible option compared to other credit forms.
Qualifying for a Vehicle Title Loan in Lansing is Easier than You Think
Contrary to popular belief, meeting the requirements for a title loan is relatively straightforward. The eligibility criteria are simple and practical, designed to ensure accessibility for a wide range of individuals. To qualify for a title loan from LoanCenter, you must be at least 18 years of age, own your vehicle outright without any liens, and have a reliable source of income to demonstrate your ability to repay the loan.
The process is designed to be inclusive, catering to individuals from various financial backgrounds. Even if you have a less valuable or older vehicle, you can still apply for a title loan. Opting for a smaller loan amount with an older vehicle can provide a manageable repayment plan, ensuring your financial stability.
Empathetic Lenders Who Understand Your Needs
LoanCenter stands out as a lender that truly cares about its borrowers. Whether you have bad credit or a modest income, LoanCenter is committed to helping individuals from all walks of life. The lender offers flexible repayment options and is accommodating when it comes to making changes to your payment arrangement. Moreover, LoanCenter does not impose fees or penalties for early loan repayment, emphasizing its commitment to your financial well-being.
Credit Concerns? No Problem!
In Lansing, your credit history doesn't dictate your eligibility for a title loan. LoanCenter's primary focus is on your ability to repay the loan and the value of your vehicle. This approach ensures that individuals with varying credit backgrounds have access to much-needed financial support.
Taking Control of Your Financial Future
One of the key advantages of a title loan from LoanCenter is the freedom it provides. Borrowers have the autonomy to decide how much of the offered loan amount they want to borrow. This responsible borrowing approach ensures that you get the financial assistance you need without overextending yourself.
Your Questions Answered
How quickly will I receive the loan money?
In most cases, you can expect to receive your loan money on the same day you apply.
How can I use the loan money?
LoanCenter respects your privacy and doesn't require details about how you plan to use the funds. Once approved, the money is yours to utilize as you see fit.
What's the next step?
To learn more about title loans in Lansing, feel free to contact LoanCenter directly or complete our contact form. Prompt action will bring you closer to having the funds you need at your disposal.
Embrace Financial Peace of Mind in Lansing
In the heart of Michigan, Lansing residents can rely on LoanCenter's title loans to navigate challenging financial times. The city's rich history and vibrant community deserve to flourish unhindered by unexpected financial difficulties. With LoanCenter's support, you can secure the funds you need, giving you the peace of mind to explore all that Lansing has to offer. Reach out to LoanCenter today, and take control of your financial future.
Store Locator > Michigan > Lansing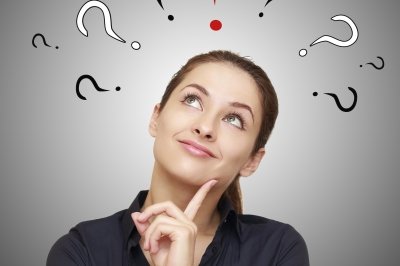 If you have questions, we have answers. Head over to our Frequently Asked Questions.
---
Find a Location by City