Car Title Loans in Flint, Michigan

GET FAST CASH NOW
Car Title Loans in Flint, Michigan
Flint, Michigan is a city that holds its own unique charm and character. However, life can sometimes throw unexpected financial hurdles our way, leaving many Flint residents seeking a reliable source of funds. If you find yourself in such a situation, or if you're currently facing financial difficulties, rest assured that you can turn to title loans from LoanCenter to help alleviate your financial concerns.
Title loans are a viable option for individuals who own a vehicle with the title in their name. By using their vehicle as collateral, borrowers can secure a loan more easily than with some other forms of credit. LoanCenter provides a trusted avenue for Flint residents to access the money you need in times of need.
Qualifying for a Vehicle Title Loan Made Easy
Securing a title loan is a straightforward process with accessible eligibility criteria. Applicants must be at least 18 years old, the legal age of adulthood. Additionally, ownership of the vehicle, free from any liens, is a prerequisite. For those who've had liens in the past, verification of their resolution may be requested. Demonstrating a reliable source of income is also essential to ensure loan repayment.
These qualifying factors make title loans accessible to a broad range of individuals. Furthermore, the value of your vehicle directly influences the amount you can borrow. So, whether you own a newer model or a vehicle with significant value, obtaining the required funds shouldn't pose a challenge.
Even if you possess an older or less valuable vehicle, LoanCenter provides options for borrowing smaller amounts, which can lead to a more manageable repayment process. This approach ensures that borrowers can comfortably fulfill their loan obligations.
Lenders Who Understand Your Needs
One of the standout features of LoanCenter is its commitment to serving individuals from diverse backgrounds. Even those with less-than-perfect credit scores or lower incomes can find a supportive partner in LoanCenter. Once you're approved, the flexibility of repayment options ensures that adjustments can be made if needed. Unlike some lenders, LoanCenter doesn't penalize borrowers for early loan repayment, encouraging responsible financial behavior.
Credit Considerations
LoanCenter focuses primarily on your reliable income and the value of your vehicle, rather than fixating on your credit score. This approach increases your chances of securing a loan to address your financial needs without undue stress.
Empowerment to Borrow Responsibly
It's important to note that you're under no obligation to accept the full loan amount offered to you. LoanCenter believes in empowering borrowers to make informed decisions about how much to borrow. This encourages responsible borrowing practices that align with your financial circumstances.
Answers to Your Queries
1. How quickly can I access the loan funds?
In most cases, you can receive your loan money on the same day you apply.
2. Can I choose how to use the loan funds?
Absolutely. Once you're approved, the funds are at your disposal, and you can use them as you see fit.
3. What's the next step?
To learn more, you can reach out to LoanCenter by phone or fill out our contact form to have a knowledgeable loan expert get in touch with you. Taking this step sooner rather than later can expedite the process of securing the funds you need.
In Conclusion
Flint, Michigan residents facing unexpected financial challenges can find a trustworthy ally in LoanCenter. With straightforward eligibility criteria, flexible repayment options, and a focus on your financial well-being, LoanCenter provides an avenue to address your financial needs promptly and responsibly. Don't hesitate to explore this reliable resource and take a step towards securing your financial future. Contact LoanCenter today and discover the peace of mind that comes with having a supportive partner in times of need.
Store Locator > Michigan > Flint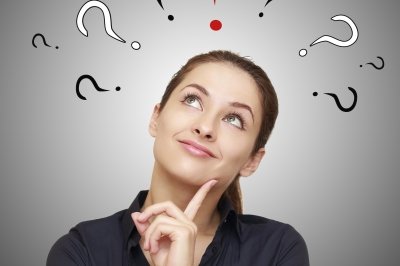 If you have questions, we have answers. Head over to our Frequently Asked Questions.
---
Find a Location by City