Car Title Loans in Livonia, Michigan

GET FAST CASH NOW
Car Title Loans in Livonia, Michigan
Livonia, Michigan is a charming city with a strong sense of community and a quality way of life. However, just like any other place, life can throw unexpected financial curveballs your way. When faced with such situations, Livonia residents can rest assured knowing that title loans from LoanCenter are available to provide a reliable source of funds in times of need.
For those who may not be familiar with title loans, these are a financial option that allows borrowers to leverage the value of their vehicle to secure a loan. By using their vehicle's title as collateral, borrowers can access funds quickly and easily, often without the stringent requirements of traditional credit checks or other forms of credit.
Qualifying for a Vehicle Title Loan in Livonia
Obtaining a title loan in Livonia is a straightforward process, and the eligibility criteria are quite reasonable. To qualify, applicants need to be at least 18 years old, own their vehicle outright without any existing liens, and have a stable source of income that demonstrates their ability to repay the loan.
The beauty of title loans lies in their accessibility. Regardless of credit history or income level, almost anyone can qualify for a title loan from LoanCenter. Moreover, the loan amount is often determined by the value of the vehicle, meaning that those with newer or higher-value cars may have the opportunity to access larger loan amounts.
Flexible and Supportive Lenders
What sets LoanCenter apart is their commitment to helping people from all walks of life. Even individuals with less-than-perfect credit or modest incomes can find the support you need. Once approved, borrowers have access to flexible repayment options, and LoanCenter is open to working with borrowers to adjust payment arrangements as needed.
Unlike some other lenders, LoanCenter does not charge fees for early loan repayment. In fact, paying off the loan ahead of schedule is encouraged and can even have positive effects on your credit score. This borrower-friendly approach demonstrates LoanCenter's genuine dedication to their clients' financial well-being.
Credit Concerns? No Problem
Worried about your credit score affecting your loan eligibility? LoanCenter's focus is primarily on your vehicle's value and your ability to repay the loan, making credit concerns less of a hurdle. This means that even if you have a less-than-stellar credit history, you can still explore the option of a title loan in Livonia.
Your Financial Freedom, Your Way
When applying for a title loan from LoanCenter, you're in control of how much you borrow. The loan amount offered is not an obligation, and you have the autonomy to make a responsible borrowing decision based on your needs and financial circumstances.
Frequently Asked Questions
Curious about the loan process? Here are answers to common questions:
How quickly will I receive the loan funds?
Typically, you can expect to receive the loan funds on the same day you apply.
Can I use the loan funds for any purpose?
Absolutely! Once approved, the loan funds are yours to use as you see fit, without any restrictions or requirements.
What's the next step?
To learn more about title loans in Livonia, feel free to contact LoanCenter directly or fill out their contact form. By taking action today, you could have the funds you need sooner than you think.
In Conclusion
Livonia, Michigan residents facing unexpected financial challenges now have a reliable solution at their fingertips. With title loans from LoanCenter, the path to accessing quick funds is straightforward and accommodating. Whether it's managing unexpected expenses or seizing a time-sensitive opportunity, Livonia residents can confidently turn to title loans to navigate their financial needs with ease and convenience. Get in touch with LoanCenter today and take control of your financial future.
Store Locator > Michigan > Livonia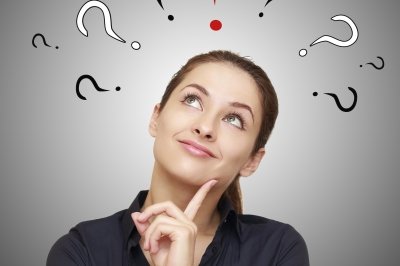 If you have questions, we have answers. Head over to our Frequently Asked Questions.
---
Find a Location by City