Car Title Loans in Detroit, Michigan

GET FAST CASH NOW
Car Title Loans in Detroit, Michigan
Living in the vibrant city of Detroit, Michigan is an incredible experience. However, life can sometimes throw unexpected financial challenges your way. When you find yourself in need of quick funds, consider turning to title loans from LoanCenter as a reliable source of financial assistance.
What are Title Loans?
For those unfamiliar with title loans, they are a convenient form of borrowing that leverages your vehicle's title as collateral. If you own a vehicle with the title in your name, you can use it to secure a title loan. This collateral minimizes the risk for lenders, making title loans a more accessible option compared to traditional credit avenues.
Qualifying for a Vehicle Title Loan
Securing a title loan in Detroit, Michigan is easier than you might think. The eligibility requirements are straightforward and designed to accommodate a wide range of borrowers.
To qualify for a title loan from LoanCenter, you need to:
Be at least 18 years old
Fully own the vehicle you're using as collateral, without any existing liens
Demonstrate a reliable source of income to ensure loan repayment
The qualification criteria are intentionally simple, ensuring that almost anyone can apply and potentially receive the funds they need. The amount you can borrow is often determined by the value of your vehicle – meaning the more valuable your car, the higher the potential loan amount.
Flexible Options for All Borrowers
Even if you have an older or less valuable vehicle, you can still benefit from a title loan. Borrowing smaller amounts or opting for a partial loan can make repayments more manageable, allowing you to tailor the loan to your specific needs and financial situation.
Lenders Who Prioritize You
One of the advantages of choosing LoanCenter for your financing needs is our dedication to helping individuals from diverse backgrounds. We understand that life doesn't always go according to plan, and we're here to provide assistance, even if you have bad credit or a lower income.
Our repayment options are flexible, and we're committed to working with you should your circumstances change. Unlike many other lenders, we won't penalize you for paying off your loan ahead of schedule. We view it as a positive step towards your financial well-being and even a potential opportunity to improve your credit.
No Credit Worries
In Detroit, your credit history doesn't play a major role in determining your eligibility for a title loan with LoanCenter. Instead, we focus on your consistent income and the value of your vehicle when evaluating your application. This approach ensures that more people have access to the financial help they need, regardless of their credit score.
Your Financial Freedom, Your Way
When you choose LoanCenter, you have the autonomy to decide how much of the loan amount offered you wish to borrow. This empowers you to make responsible borrowing decisions that align with your financial goals.
Frequently Asked Questions
How quickly can I receive the loan money?
You can often receive your loan money on the same day you apply.
Can I use the loan money for anything I want?
Absolutely! Once you're approved, the funds are yours to use as you see fit.
What's the next step?
To learn more about title loans in Detroit, Michigan, give LoanCenter a call or fill out our contact form. Our knowledgeable loan experts are ready to assist you, and the sooner you reach out, the sooner you can have the funds you need.
Get in Touch with Us Today for Your Financial Needs!
Store Locator > Michigan > Detroit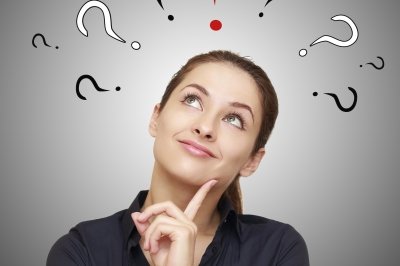 If you have questions, we have answers. Head over to our Frequently Asked Questions.
---
Find a Location by City