Car Title Loans in West Jordan, UTAH

GET FAST CASH NOW
When you need a loan fast in the West Jordan area, it's easy to feel like you have no options and nowhere to turn. Thankfully, though, you do have resources if you own an automobile.
When you own an automobile with a title in your name, you always have a dependable way of getting cash to turn to. All you have to do is secure a title loan. Title loans, in case you're not familiar with them, are loans available through LoanCenter that are becoming more and more widely used among West Jordan area borrowers and for good reason.
These loans are provided to borrowers who are willing and able to offer their vehicle titles as loan collateral, which makes these loans very easy to get. Plus, in addition to being an easy option, these loans also happen to come with a lot of excellent benefits.
Easy Qualification Process
Often, we come across borrowers who think they couldn't possibly qualify for one of our title loans. Usually, these are people who have been turned down for other types of financing or loan before. Even if that applies to you, we still urge you to give our loans a shot!
We don't have the stringent qualifications of many other lenders, largely because our loans are based on collateral, instead of on credit alone. We can help almost anyone who has a vehicle, has income, and is able to use their title as loan security.
Meet that very basic criteria, at least to start, and you're probably a great candidate for a loan through LoanCenter.
Avoid Borrowing from Loved Ones
How do I get a vehicle title loan? If you're in need of cash—and chances are you are if you're viewing this—you might be considering all kinds of possibilities.
Often, for example, people will think about borrowing from a friend or family member. And, while this might feel like the perfect solution to your money woes at first, really give some thought to whether or not you want to do this. Borrowing can often be awkward, no matter how close you are to the lender.
Whether they say yes or not, it can cause strain on your relationship, particularly if you do get a loan and then have trouble paying it back. Ultimately, it's probably in your best interest to avoid borrowing from someone you know and to, instead, borrow through a great, reputable lender like the pros here at LoanCenter. There won't be any awkward interactions, and you'll have the satisfaction of knowing you found a way to get the funding you needed without putting a burden on others.
Superior Speed
While car title loans bring a great many perks to West Jordan borrowers, perhaps one of the best is just how quickly they can get their loan amounts once approved, especially when compared to other lending alternatives, like banks and more common lenders.
When you borrow via these more traditional options, you can expect a long application process that includes highly detailed information, much of which may be hard to come by. As a result, just completing your loan application can take several days if not weeks. Then, you have to wait many business days or more to know if you've even been approved for the loan. And, since most other lending options have stringent credit and background rules, there's a good chance you won't be, which means you could wait all that time just to get nothing.
Even if you are accepted for another type of loan, you can expect to wait several business days or longer to get your funds and then more time for the funds to clear and actually be available for use. Nothing about this procedure, if you can even get approved, spells speed or efficiency.
If you're not in a place where you can wait and wait for a loan you might get, a title loan from LoanCenter is clearly the ideal option. We work hard to quickly assess your application. And, if you do get approved for the loan, we'll make certain you get your funds as soon as possible. In fact, in most situations, our customers get their loan funds delivered and ready for use on the very same day that they qualify for them.
What's even better is that you can utilize these loan funds however you would like. Unlike other types of lenders, we'll never ask you why you need the funds or what you plan to do with them. As long as you can qualify for the funds you want, which isn't difficult to do in most cases, you can get your money from us, and you can get it right away.
Avoid Selling Your Vehicle
Often, people who get into a "financial rough spot" will think about selling their vehicles as a way to make some cash. But, is that truly the path you want to go down? You could be left without a car or with only one family vehicle that everyone is forced to share.
Either situation could prove quite challenging depending on your circumstances. Plus, when you're acting from a place of panic, you're likely to sell your precious car for less than it's actually worth.
Don't fall into this trap. Instead, opt for a title loan, which allows you to keep your car and still get the money you need.
How soon will I receive my loan money?
Typically, you will obtain your loan funds on the very same day that you apply.
What can you do with the money?
We never ask questions about what you plan to do with the loan funds.
Where do I explore more?
You can complete your application completely online, or you're welcome to do it in person or over the phone.
Contact Us Today
Store Locator > Utah > West Jordan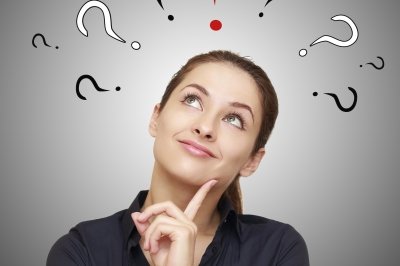 If you have questions, we have answers. Head over to our Frequently Asked Questions.
---
Find a Location by City