Car Title Loans in Orem, UTAH

GET FAST CASH NOW
If you reside in the Orem, Utah area and are in need of some immediate funds, you're in luck! Orem residents can get a vehicle title loan from Loan Center, who will work with you to ensure you obtain the funds you need as soon as possible.
In case you're not aware of vehicle loans, these are loans that utilize your automobile's title as security. And, because there is collateral as protection, you don't require good credit or even any credit in order to qualify.
So, no matter what your credit score is like, an Orem title loan can be an advantageous option for you to get money fast!
How to Qualify for a Vehicle Title Loan
Often, we come across borrowers who think they couldn't possibly qualify for one of our title loans. Usually, these are individuals who have been turned down for other types of funding or loans in the past. Even if that applies to you, we still urge you to give our loans a shot!
We don't have the stringent requirements of many other lenders, mainly because our loans are based on collateral, instead of on credit alone. We can help almost anyone who possesses an automobile, has income, and is able to use their title as collateral. Meet that very basic criteria, at least to start, and you're probably a perfect candidate for a loan through us.
Work with Lenders Who Put You First
A benefit of borrowing through LoanCenter is that we may be able to help individuals from all walks of life, even those with poor credit or lower than average incomes. And, once we choose to work with you, we'll keep working with you.
We offer flexible repayment terms, and we're easy to deal with if you need to make any changes to your payment terms. Just keep us in the loop!
Also, unlike many other lenders, we do not charge a fee or punish you in any way for paying your loan off ahead of time.Of course, if you prefer, it's okay to make regular payments. We'll even try to come up with a schedule that works for you. We do all of this because we really are on your team every step of the way!
The fact that we have so many repeat customers really speaks for itself. Once people discover that we're honest and that we're a fast and legitimate way to get money when they need it most, they often come back to us again and again!
Avoid Payday Loans
One common option people try when they are in need of financing and don't have high credit is a payday advance or a cash advance. This is a type of loan where money is given to the borrower and then repaid on their next payday, often all at once and often via direct withdrawal from the person's bank account.
But, before you turn to this choice, be aware that payday advances often have incredibly high interest rates. There is no real collateral involved, the way there is with a title loan, which is why you end up being charged so much. Furthermore, if you don't have a bank account, you might not be eligible for a loan at all. You may also find it difficult to pay back the loan in one lump sum.
Car title loans are much better options that will typically cost you a lot less in the long run and that give you the option of making regular payments to pay off the loan. So, before you look into cash advances, please consider a title loan. It's the logical thing to do!
How quickly can the loan be obtained?
Once the paperwork is completed and approved, you'll get your money immediately
How can you use the loan amount?
Your loan money is yours to allocate as you want. Spend it on bills or on a large purchase. It's your choice!
Is it hard to qualify for an auto title loan?
To get approved, you'll need a lien-free vehicle title in your name and a source of income.
Contact Us Today
As you can see, we can bring a lot of great benefits for today's borrowers. To learn more about how we can aid you, fill out our simple online form or give us a call. In just a few minutes of your time, you could be well on your way to a much more advantageous financial situation.
Store Locator > Utah > Orem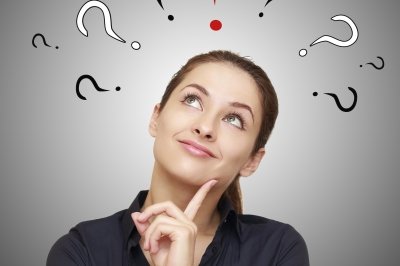 If you have questions, we have answers. Head over to our Frequently Asked Questions.
---
Find a Location by City