Car Title Loans in Ogden, UTAH

GET FAST CASH NOW
Many people in the Ogden vicinity find themselves in quick need of financing with no real way to get it. Whether you have a major bill due or you'd like to own something you can't afford, a title loan from us could be the answer that you've been looking for.
In case you're not familiar with them, title loans are loans that are provided to borrowers who own vehicle titles in their names. They must be eligible to provide the vehicle title as surety for the loan. Usually, they also need to have a type of valid regular income and be at least of adult age.
If you can meet these very basic requirements, then there's a great chance that you can get one of our title loans and all of the advantages that go along with one.
Continue Driving!
There are many misunderstandings about title loans. One of the most bizarre is that title loans require borrowers to give their cars over to the lender. However, this is not accurate! The truth is that you use your title as collateral, but you still get to keep using your car as you satisfy the loan.
Your car never has to leave your sight at any time, which should help you to relax! If worrying about what you would do without a method of transportation kept you back from considering a title loan, now you know that this is not a viable worry. In fact, there are many pieces of inaccurate information floating around about title loans! So, before you believe something that gives you pause or makes you concerned, ask us or research them yourself.
You'll find that these loans are a lot simpler and more straightforward than most people give them credit for.
A Fast Way to Get Funds
Once you gain approval for a title loan, it's incredibly fast and easy to get your funds. In fact, many of our borrowers actually get their loan funds on the very same day that they get approved for them. We know that many of our clients are in a hurry, so we don't mess around when it comes to getting you your money.
Also, we're proud to say that we're a much quicker option than other types of lenders. With bank lenders or other more traditional lenders, for example, you can expect a long, drawn-out application process, followed by a long waiting period to decide if you're qualified. If you're not, then you've used up a lot of time for nothing. And, if you are, you can expect to wait more time for your loan money to be deposited to your account and then even longer for it to clear.
Most people who are trying to borrow money don't have that kind of time to spend. If you need money instantly, a title loan is the way to go, even if you can obtain another type of loan.
No Credit Concerns
The good news is that you actually can get a title loan through us, even with poor credit. Since you'll be using your vehicle title as security, the loan is less risky for us, which means we don't have to put quite as much stock in your credit. This fact also enables us to charge lower interest rates. In fact, you'll find that, out of the few options available to high-risk borrowers, we're the most reasonable.
Instead of zeroing in on your credit, we base our decision about whether you can borrow and, if so, how much on the worth of your vehicle. The more your automobile is worth, the more you can generally borrow.
We do examine your credit in most cases, but that's mainly so that we can offer you the fairest interest rate and general loan terms possible. We use your credit, no matter what it looks like, to try and benefit you, not as a mark against you the way some types of lenders do.
What amount can I get through an auto title loan?
The total will fluctuate and is dependent on various different factors.
How long do I have to wait to receive my funds?
There is no long waiting period. Once we review your application, you get your money right away.
Who is eligible for an auto loan?
You can easily obtain a vehicle title loan if you simply have a car in your name that you own outright and proof of regular income that proves you can pay back the auto title loan.
Get in Touch with Us Today!
In all of these ways and many more, taking out a title loan with us has the power to positively change your life, both in the short-term and long-term. To start your journey toward a brighter financial future, fill out our simple loan form online or reach out to us by phone. We'll gladly offer you a pressure free, obligation free loan quote to show you what we can do for you, so make contact. We can't wait to serve you!
Contact Us Today
Store Locator > Utah > Ogden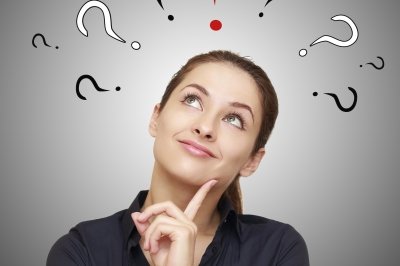 If you have questions, we have answers. Head over to our Frequently Asked Questions.
---
Find a Location by City