Car Title Loans in Taylorsville, UTAH

GET FAST CASH NOW
Many people in the Taylorsville area find themselves in immediate need of financing with no easy way to get it. Whether you have a large bill due or you'd like to own something you can't afford, a title loan from us could be the solution that you've been hoping for.
If you're not familiar with them, title loans are loans that are offered to borrowers who own vehicle titles in their names. They must be eligible to provide the vehicle title as surety for the loan. Usually, they also need to have a source of valid regular income and be at least of adult age.
If you can meet these very basic stipulations, then there's a good chance that you can get one of our title loans and all of the advantages that go along with one.
Stop Stressing
When people need financing, they often go into a frenzy over what their credit history looks like. They'll start checking their credit obsessively, which can often do more harm than good. They may even make fast tries to improve their credit, not realizing that can only be done with time. If you've contemplated resorting to any of these measures, stop.
Also avoid turning to high-risk options, like payday loans with their super high interest rates or pawning your belongings for a fraction of what they're worth. Don't do things out of panic. Do things out of logic.
Instead of reacting, act! Simply apply for a title loan through us. Here at LoanCenter, we may consider your credit, but it doesn't play a big role in whether or not we'll lend to you. We're more concerned with the equity stored up in your car.
Therefore, if you have a vehicle, a reliable source of income, and can use the title as collateral, chances are we can work with you. And, unlike with other lending options, you don't have to pay us back all in one lump sum, unless you want to. And, even better yet, making your loan payments on time may even help to raise your credit score for real!
Quick and Easy Financing
Once you qualify for a title loan, it's super fast and easy to get your loan amount. In fact, many of our borrowers actually get their loan funds on the very same day that they get approved for them. We know that many of our borrowers are in a hurry, so we don't waste time when it comes to getting you your money.
Also, we're proud to say that we're a much quicker option than other types of lenders. With bank lenders or other more standard lenders, for example, you can expect a lengthy, drawn-out application process, followed by a long waiting period to determine if you're eligible. If you're not, then you've wasted a lot of time for nothing. And, if you are, you can expect to wait longer for your loan amount to be credited to your account and then even longer for it to clear.
Most people who are trying to borrow money don't have that kind of time to wait. If you need financing immediately, a title loan is the way to go, even if you can obtain another type of loan.
No Credit Concerns
The good news is that you actually can get a title loan through us, even with bad credit. Since you'll be using your vehicle title as security, the loan is less risky for us, which means we don't have to put quite as much value in your credit. Instead, we base our decision about whether you can borrow and, if so, how much on the value of your vehicle. The more your automobile is worth, the more you can typically borrow.
We do take a look at your credit in most cases, but that's mainly so that we can offer you the fairest interest rate and general loan terms possible. We use your credit, no matter what it looks like, to try and help you, not as a mark against you the way some types of lenders do.
How much cash does a car loan provide?
It varies based on how much your vehicle is worth.
How long do I have to wait to receive my loan?
Once the paperwork is done and approved, you'll get your money right away.
How do I get the process started?
To learn more, you can contact LoanCenter or fill out our contact form to have a knowledgeable loan expert get in touch.
Contact Loan Center Today
Store Locator > Utah > Taylorsville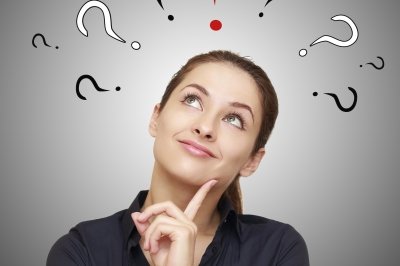 If you have questions, we have answers. Head over to our Frequently Asked Questions.
---
Find a Location by City