Car Title Loans in Provo, UTAH

GET FAST CASH NOW
If you live in the Provo, Utah area and are in need of some immediate funds, you're in luck! Provo residents can get a title loan from Loan Center, who will work with you to ensure you get the funds you require as quickly as possible.
In case you're not aware of car loans, these are loans that rely on your vehicle's title as collateral. And, because there is collateral as protection, you don't have to have perfect credit or even any credit in order to qualify.
So, no matter what your credit history looks like, a Provo title loan can be an advantageous way for you to get funds fast!
What Do You Need to Qualify?
Often, we come across borrowers who think they couldn't possibly qualify for one of our title loans. Usually, these are individuals who have been turned down for other types of funding or loan before. Even if that applies to you, we still encourage you to give LoanCenter a try!
We don't have the stringent qualifications of many other lenders, mainly because our loans are based on collateral, instead of on credit alone. We can help almost anyone who has a vehicle, has income, and is willing to use their title as loan security. Meet that very basic criteria, at least to start, and you're probably a great candidate for a loan through LoanCenter.
If a title loan seems like it could be a good choice for you, then we implore you to fill out our simple pre-qualification form online. This form will just ask for some very basic information from you about you and your car. Once you submit the form, you'll know instantly if you pre-qualify for a loan.
Our online form is a great way to avoid wasting your time and to get an idea of approximately how much you could receive with one of our title loans. Of course, if you have questions or concerns after submitting the form, our loan experts are always available to help you. Also, if you do choose to proceed with a title loan (and you definitely should!), one of our knowledgeable loan advisors will walk you through the whole process from beginning to end.
Quick and Easy Financing
If you're like many title loan borrowers, then you need to have your money as fast as possible. Don't worry. We definitely understand that, which is why we process loan applications very quickly.
You can get approval from us in just a few minutes of your time. And, even better yet, we'll get you your money right away too. Many borrowers are even able to get their loan funds on the very same day they get approved for them.
This is definitely not the case with more common lending options. With those methods, the application process is very long and complex. It can take you awhile just to gather all the necessary documentation and fill out the application. Then, you can expect to wait several days or even more, especially during high-need times, for your loan application to be looked at. Since approval rates are low, you could wait all that time just to find out you're not getting approved. And, even if you do get approved, you can expect to wait longer for your funds to come through and then even more time for them to clear and be available for use.
Obviously, other types of loans really aren't a good fit for the borrower in a rush. So, even if you can qualify for other borrowing options, title loans are the best choice if you need to get your money as soon as possible.
No Credit Concerns
You may be concerned about your credit, especially if it has caused you to be rejected for other types of borrowing in the past. Know that title loans are not like other types of loans.
While other loan varieties may require near perfect credit for you to even be considered for approval, we are glad to work with borrowers with all types of situations and with all types of credit histories. And, while fair credit can certainly help you to get the best possible loan terms, it's not a must. Furthermore, our rates are so fair and reasonable that, even with imperfect credit, we can still assist you.
Don't be afraid to apply with us, no matter what your credit score is. In fact, borrowing with us could even potentially improve your credit since making your payments might cause your credit score to improve, thus making you eligible for more and more diverse lines and types of credit in the future.
How many days does it take to receive the loan funds?
Generally, you will obtain your loan funds on the very same day that you apply.
How are you able to use the money?
We never pry about what you plan to do with the loan funds.
What do I do from here?
Apply for a loan with LoanCenter today! The faster you do, the more quickly you could have funds in your pocket.
Contact Loan Center Today
Store Locator > Utah > Provo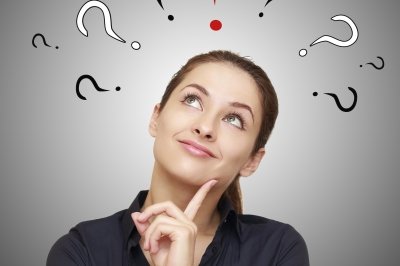 If you have questions, we have answers. Head over to our Frequently Asked Questions.
---
Find a Location by City