Car Title Loans in St. George, UTAH

GET FAST CASH NOW
Most people have found themselves in a situation where they desperately needed money, but were unsure as to how to get it. If you're currently in that situation, know that you're not alone, and that you likely have more options than you are aware of. One of the best of those options, however, is taking out a LoanCenter title loan.
If you own a car, then there's a very high chance that you can obtain one of these loans through the professionals here at LoanCenter. We take joy in helping all kinds of people in all kinds of situations. As long as you're able to use your vehicle title as loan collateral, then we'll do everything we are able to in order to assist you and to ensure you get to enjoy the many advantages of title loans.
Keep Driving
There are many lies about these types of loans. One of the most common is that title loans require borrowers to give their car over to the lender. However, this is not true! The truth is that you use your title as collateral, but you still get to keep using your car as you complete the loan.
Your car never has to leave your possession at any time, which should help you to feel more secure! If worrying about what you would do without a car kept you away from applying for a title loan, now you know that this is not a real concern.
In fact, there are many lies floating around about title loans! So, before you believe something that gives you pause or makes you worry, ask us or research them yourself. You'll find that these loans are a lot easier to manage and more straightforward than most people give them credit for.
Qualify Without Hassle
How do auto title loans in Utah work? Most varieties of loans have very stringent rules that borrowers must meet in order to qualify. Typically, this includes excellent credit.
Car title loans, conversely, are not nearly as strict. So, even if you have been deemed unqualified for other types of loans, there's a good chance you can still get a title loan. Of course, you do need a car with a clean title. If there have been any liens on the vehicle in the past, that doesn't automatically disqualify you, but you may need to prove that those liens have been lifted before you can qualify.
In addition to the vehicle title, you'll need proof of identity, as well as proof of verifiable income. This is to show that you'll be able to satisfy the loan. In terms of your credit, you can qualify even with bad credit or no credit, though having good or decent credit can enable you to qualify for a lower interest rate. However, even when borrowers have poor credit, we still offer some of the most reasonable interest rates available.
As you can now realize, the qualifications for title loans are not harsh. Almost anyone can get one. And, the more your car is worth, the more money you can get. So, if you have a newer car or a car that's otherwise worth a lot, getting the money you need shouldn't be difficult. You can generally borrow any amount that doesn't go over the car's total value.
However, drivers with older cars can still borrow. And, sometimes, borrowing lesser amounts with an older vehicle or just not taking the total amount you're offered can be wise. It can make the loan more reasonable and easy to pay back. Ultimately, we'll tell you what you can borrow, and then you can make your own choices from there.
A Fast Way to Get Funds
Having all your documentation together will make the application process much faster, which means you'll also get your loan quicker.
Just how quickly? Well, LoanCenter can often get your application processed and approved in as little as thirty minutes. In fact, many people apply for a title loan and then get their loan on the very same day.
Unlike with other loans, where approval can take weeks and then getting your money takes even more time, title loans are generally instantly approved, and the funds are quickly provided to you!
Bad Credit is No Problem
You may be upset about your credit, especially if it has caused you to be turned down for other types of financing in the past. Rest assured, however, that title loans are not like other types of loans.
While other loan varieties may require near perfect credit for you to even be considered for approval, we are happy to work with borrowers from all walks of life and with all types of credit rates. And, while reasonably good credit can often help you to get the best possible terms for your loan, it's not a must. Also, our rates are so fair and reasonable that, even with bad credit, we can still offer you a great loan.
Don't be afraid to apply with us, no matter what your credit looks like. In fact, borrowing with us could even potentially improve your credit since making your payments might cause your credit score to increase, thus making you eligible for more and more diverse lines and types of credit in the future.
How much value does an auto title loan provide?
The amount will fluctuate and is based on several different factors.
Are you qualified for a car loan?
To be considered eligible, you'll need a lien-free vehicle title in your name and a source of income.
Where do I find out more?
To learn more, you can call LoanCenter or fill out our contact form to have a friendly loan expert call you.
Contact Loan Center Today
Store Locator > Utah > St. George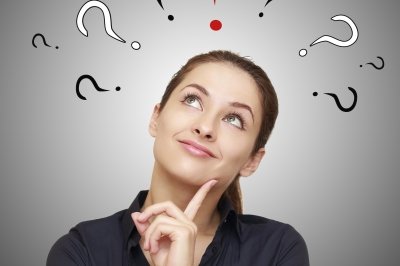 If you have questions, we have answers. Head over to our Frequently Asked Questions.
---
Find a Location by City