Auto Title Loans in Salt Lake City, UTAH
GET FAST CASH NOW
Auto Title Loans in Salt Lake City, Utah
If you reside in the Salt Lake City area and find yourself in need of money with no easy way to get it, a title loan from LoanCenter could be the answer that you've been looking for.
If you're not familiar with title loans, title loans are loans that are provided to borrowers who possess vehicle titles in their names. They must be eligible to provide the vehicle title as collateral for the loan. Generally, they also need to possess a means of provable regular income and be at least 18 years old.
The title loan qualification process works similar to other loans. First, LoanCenter will pull a credit report—we will view your financial history and outstanding debts—and view your employment record to determine if you would be a trustworthy borrower.1 If you are approved, you could receive your loan funds quicker than you expected. We understand that many of our borrowers are in a hurry, so we prefer not to waste time when it comes to getting you your money.
Easy Qualification Process
Often, we come across borrowers who think they couldn't possibly qualify for one of our title loans. Usually, these are individuals who have been turned down for other types of credit or loans before. If that has happened to you, we still encourage you to apply for a title loan with LoanCenter.
At LoanCenter, we don't have the stringent qualifications of many other lenders, mostly because our loans are based on collateral instead of on credit alone. All we ask is that you have a vehicle in your name, can provide proof of stable income, and able to use your title as collateral.2
Of course, there also must be some equity in your vehicle. For this reason, newer cars or cars that are less than ten years old are typically the best options for title loan financing. While just about any automobile can qualify, the more your automobile is worth, the higher the loan amount you could be approved for.
If you can meet these easy requirements, then you could be approved for a title loan.
Quick and Easy Financing
Many people who opt for title loans are in need of money as soon as possible. They might need this money to pay an overdue bill or just to survive until their next pay date. Whatever your reasons, if you need your money right away, a title loan is a good way to go.
We try to make our application process as easy and straightforward as possible to provide ease to our customers. In fact, you can actually apply online in just a few minutes and get instant pre-approval. When compared to the in-depth application process required by some banks and other lenders, ours is a whole lot faster, easier, and more convenient.
What's more is that, if you are approved for a loan, we do our best to get you your cash as quickly as possible. Once the paperwork is completed and approved, you may be able to receive your money quicker than anticipated.
Avoid Selling Your Car
Often, individuals who get into a "financial jam" will consider selling their vehicles as a way to get some cash. But, is that honestly the path you want to take?
You could be left without a car or with only one family vehicle that everyone is forced to share. Either scenario could prove quite hard depending on your circumstances. Plus, when you're acting from a place of panic, you're likely to sell your precious automobile for less than it's truly worth. Don't fall into this trap. Instead, opt for a title loan, which, if you are approved, allows you to keep your car and still get the cash you need.
How fast can the loan be received?
There is no long waiting period. If we approve your application, we work to get your money to you as soon as possible.
How do I find out more?
You can start by completing our handy online form.
1 Loan approval is subject to meeting the lender's credit criteria, which include demonstration of ability to repay the loan. Not all applications will be approved.
2 Please refer to Disclaimer 1.
Store Locator > Utah > Salt Lake City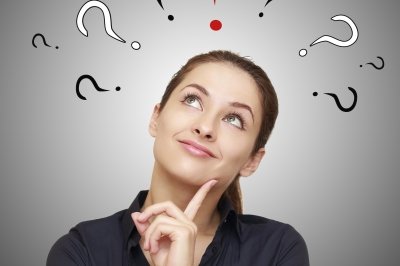 If you have questions, we have answers. Head over to our Frequently Asked Questions.
---
Find a Location by City