Car Title Loans in Lehi, UTAH

GET FAST CASH NOW
If you live in the Lehi area and are in need of funds, then you should educate yourself about title loans, which are accessible through LoanCenter.
In case you're not familiar with the concept, a title loan is a type of personal loan. However, unlike other personal loans, these loans are secured by a very specific sort of collateral: your car title. Thus, you will need a car title in your name with no liens against it in order to get approved.
If you can meet these simple criteria, then you are an excellent candidate for a title loan, which can offer many benefits to your life in Lehi.
What Do You Need to Qualify?
You'll be pleased to know that qualifying for a title loan is actually not as complex as you might believe! The eligibility requirements are actually pretty simple.
We ask that you be an adult, which means at least 18 years of age. We also mandate that you own your vehicle fully and have no liens on the vehicle. If there have been liens formerly, we may ask you to show proof that the liens have been cleared. You will also need a verifiable source of income, such as a full-time or part-time job to indicate that you can pay back the loan.
Usually, if you can meet these qualifiers, you can get a title loan! As long as there is equity or worth left in your auto—and there is in most vehicles—chances are that we can work with you! Of course, there does have to be some equity in your vehicle. For this reason, newer automobiles or automobiles that are less than ten years old are typically the best options for title loan funding. While just about any vehicle can get you some funds, the more your vehicle is worth, the larger the title loan amount you'll regularly be approved for.
A Fast Way to Get Funds
While car title loans provide a great many perks to Lehi borrowers, perhaps one of the best is just how immediately they can get their loan money once approved, especially when compared to other financing options, like banks and more standard lenders.
When you borrow via these more traditional routes, you can expect a consuming application process that includes highly detailed information, much of which may be hard to come by. As a result, just completing your loan application can take many days if not weeks. Then, you have to wait many business days or more to find out if you've even been accepted for the loan. And, since most other lending options have stringent credit and background requirements, there's a fair chance you won't be, which means you could waste all that time just to get nothing.
Even if you are qualified for another type of loan, you can expect to wait many business days or longer to get your funds and then more time for the funds to clear and actually be available for use. Nothing about this process, if you can even get approved, spells rapidity or efficiency.
If you're not in a place where you can wait and wait for a loan you may get, a title loan from LoanCenter is clearly the greatest option. We work diligently to speedily process your application. And, if you do get approved for the loan, we'll make certain you get your money as soon as possible. In fact, in most situations, our customers get their loan money delivered and ready for use on the very same day that they qualify.
What's even better is that you can utilize these loan funds however you see fit. Unlike other types of lenders, we'll never ask you why you need the loan or what you plan to do with it. As long as you can qualify for the funds you want, which isn't difficult to do in most instances you can get your money from us and you can get it quickly.
Use Your Loan to Improve Your Life
There are so many ways that you can allocate a vehicle loan from LoanCenter. Perhaps, for example, you want to pay off that credit card bill that's been hanging over your head for a while now. Or, maybe you simply want to consolidate it to make payments easier. You could honestly pay any serious bill or debt or at least pay it down with a title loan.
Using your loan prudently in this regard will set you up for future financial success, which is just one of the many ways in which a title loan can ultimately have a major positive impact on your life. While borrowing sometimes gets a bad rep, if you do it the smart way, it can actually be an investment in your future.
In what amount can I get a vehicle loan?
Typically, you can borrow up to the whole amount of your car's worth.
What may you do with the funds?
You may use your loan money on anything you want, no questions asked.
Where do I learn more?
Complete an application on our site and pre-qualify immediately.
Contact Loan Center Today
Store Locator > Utah > Lehi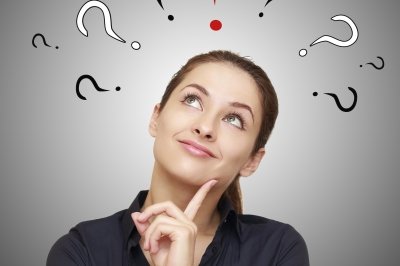 If you have questions, we have answers. Head over to our Frequently Asked Questions.
---
Find a Location by City