Car Title Loans in Warner Robins, Georgia

GET FAST CASH NOW
Car Title Loans in Warner Robins, Georgia
Warner Robins, Georgia, nestled in the heart of the Peach State, offers its residents a charming and vibrant community. However, life has a way of throwing curveballs, leading many Warner Robins locals to face unexpected financial challenges. If you ever find yourself in such a predicament, rest assured that you can turn to title loans from LoanCenter as a reliable source of financial assistance.
For those unfamiliar with title loans, they provide a lifeline to borrowers who own a vehicle with a clear title in their name. By using their vehicle as collateral, borrowers can secure the funds they need quickly and with greater ease compared to traditional forms of credit.
Qualifying for a Vehicle Title Loan: Simplicity at Its Best
The eligibility criteria for obtaining a title loan are refreshingly straightforward. To qualify, you must be a legal adult, which means being at least 18 years old. Additionally, you should be the sole owner of your vehicle, free from any existing liens. If you've had liens in the past, LoanCenter may require verification that these liens have been satisfactorily resolved. Moreover, a reliable and steady source of income is needed to demonstrate your capacity to repay the loan.
The beauty of title loans lies in their accessibility – nearly anyone can secure one. The value of your vehicle determines the amount you can borrow, meaning a newer or more valuable car opens the door to a larger loan. Yet, even those with older or less valuable vehicles can borrow, often opting for smaller loan amounts for easier repayment.
A Lender Who Cares: Your Financial Partner in Warner Robins
What sets LoanCenter apart is its commitment to helping individuals from diverse backgrounds. Whether you have bad credit or a modest income, LoanCenter strives to provide a lending hand. Once you become a valued client, LoanCenter remains flexible, offering adaptable repayment options and accommodating changes to your payment plan. Notably, LoanCenter does not levy fees or penalties for repaying your loan ahead of schedule, encouraging you to save money and build a positive credit history.
Credit Concerns? Not a Problem
Unlike traditional lenders, LoanCenter doesn't heavily weigh your credit score in its decision-making process. Instead, the focus is on your dependable income source and the value of your vehicle. This means that even if you have credit concerns, you still have an excellent chance of securing a title loan and regaining control of your finances.
Empowerment in Borrowing
LoanCenter places you in the driver's seat when it comes to borrowing. Regardless of the loan amount offered, you have the autonomy to decide how much you borrow. This not only makes it simpler to obtain the necessary funds but also promotes responsible borrowing practices.
Answers to Your Queries
Wondering about the speed of receiving your loan funds? In most cases, you can expect to receive your funds on the same day as your application.
Concerned about how to use the loan funds? LoanCenter respects your autonomy; once approved, the funds are yours to utilize as needed.
Taking the Next Step
To learn more about title loans and how they can alleviate your financial burdens, reach out to LoanCenter today. Whether you prefer a phone call or completing a contact form, their knowledgeable loan experts are ready to assist you. The sooner you take action, the sooner you can put your financial worries behind you and enjoy the peace of mind that Warner Robins, Georgia, has to offer. Get in touch with LoanCenter today – your path to financial stability starts here!
Store Locator > Georgia > Warner Robins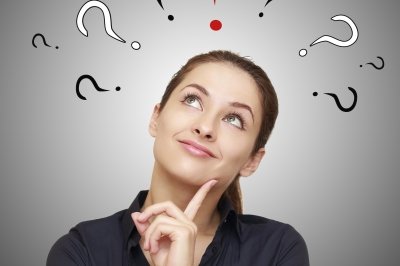 If you have questions, we have answers. Head over to our Frequently Asked Questions.
---
Find a Location by City