Car Title Loans in Albany, Georgia

GET FAST CASH NOW
Car Title Loans in Albany, Georgia
Albany, Georgia is a charming southern city known for its warm hospitality and picturesque landscapes. While life in Albany offers many joys, there are times when unexpected financial challenges can arise. Whether it's a medical emergency, home repair, or other unforeseen circumstances, finding a reliable source of funds becomes essential.
If you find yourself in such a situation, or if you're currently facing financial difficulties, consider turning to title loans from LoanCenter as a viable solution. Title loans provide a way for residents of Albany to access the money they need quickly and conveniently.
Understanding Title Loans
For those unfamiliar with title loans, these are a type of loan that allows borrowers to use their vehicle's title as collateral. This collateral ensures the loan's security and makes it a more accessible option compared to traditional forms of credit. LoanCenter provides title loans to borrowers who meet certain eligibility criteria.
Qualifying for a Vehicle Title Loan
Qualifying for a title loan with LoanCenter is straightforward and doesn't involve complex requirements. To be eligible for a title loan, you need to be at least 18 years old, own your vehicle outright, and have a reliable source of income to demonstrate your ability to repay the loan. If there have been any previous liens on your vehicle, you may need to provide proof that they have been resolved.
The value of your vehicle plays a significant role in determining the loan amount you qualify for. Whether you own a newer vehicle or one with a higher market value, you stand to receive a more substantial loan amount. However, even if you own an older or less valuable vehicle, you can still apply for a title loan. Borrowing a smaller amount can often be a practical approach, ensuring manageable repayment.
Lenders Who Understand
LoanCenter is committed to helping individuals from all walks of life, including those with less-than-perfect credit or lower incomes. We value our customers and offer flexible repayment options to accommodate your financial situation. Unlike some lenders, we don't impose penalties for early loan repayment. In fact, we encourage timely repayment, as it can positively impact your credit and financial well-being.
Credit Isn't the Main Concern
When applying for a title loan with LoanCenter, your credit history is not the primary factor we consider. Our focus is on your ability to repay the loan and the value of your vehicle. This approach ensures that individuals with varying credit backgrounds have the opportunity to secure the funds they need.
Your Choice, Your Control
One of the advantages of working with LoanCenter is that you have control over the borrowing process. You're not obligated to accept the full loan amount offered to you. This flexibility allows you to borrow responsibly and take only what you require, making repayment more manageable.
Answers to Your Queries
Curious about the loan process? Here are some common questions answered:
How quickly can I access the loan funds?
In most cases, you can receive the loan funds on the same day you apply.
How can I use the loan money?
We respect your financial privacy. Once approved, the funds are yours to use as needed.
What's the next step?
To learn more or begin the application process, you can call LoanCenter or complete our contact form. A knowledgeable loan expert will be in touch to guide you through the process, helping you secure the funds you need.
Contact Us Today
Facing unforeseen financial challenges is never easy, but LoanCenter is here to help the residents of Albany, Georgia find reliable solutions. Reach out to us today to explore how a title loan can provide the financial support you need, when you need it most. Your financial well-being is our priority, and we're here to assist you every step of the way.
Store Locator > Georgia > Albany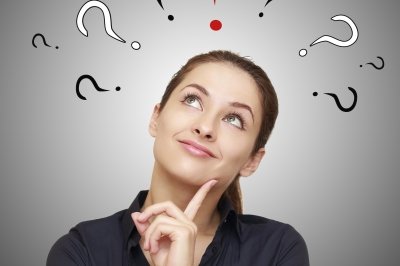 If you have questions, we have answers. Head over to our Frequently Asked Questions.
---
Find a Location by City