Car Title Loans in Athens, Georgia

GET FAST CASH NOW
Car Title Loans in Athens, Georgia
Nestled in the heart of Georgia, Athens is a charming city known for its rich history, vibrant culture, and thriving community. However, life can throw unexpected curveballs, leaving even the residents of Athens in need of financial support. In times of financial uncertainty, one reliable option that Athenians can turn to is title loans from LoanCenter.
If the concept of title loans is unfamiliar to you, fear not. These loans provide a lifeline to borrowers who own a vehicle with a clear title in their name. By using their vehicle as collateral, borrowers can secure the funds they need quickly and easily, making it a viable alternative to traditional forms of credit.
Qualifying for a Vehicle Title Loan in Athens
Contrary to common misconceptions, qualifying for a title loan is straightforward and accessible. The eligibility criteria are simple and designed to accommodate a wide range of individuals.
First and foremost, applicants must be adults, meaning you must be at least 18 years of age. Ownership of the vehicle, free from any existing liens, is another requirement. In the event that there were liens previously, documentation verifying their resolution may be requested. A stable and reliable source of income is also necessary to demonstrate the ability to repay the loan.
As the qualifications illustrate, title loans are attainable for nearly anyone. The value of your vehicle determines the amount you can borrow, making it an ideal solution for those with newer or higher-value cars. However, even if your vehicle is older or less valuable, you can still secure a title loan. Opting for a smaller loan amount or utilizing a part of the offered sum can be a prudent decision, ensuring manageable repayment.
Empathetic Lenders Eager to Assist
Choosing LoanCenter as your lending partner comes with a distinct advantage – our commitment to assisting individuals from all walks of life. Our doors are open to those with less-than-perfect credit scores or modest incomes. Once we embark on this financial journey together, our support doesn't waver. We provide flexible repayment options and readily accommodate changes to payment arrangements. Plus, unlike some other lenders, we don't impose fees or penalties for early loan repayment.
In fact, we actively encourage early repayment as a means to save money and potentially enhance your credit profile. Timely loan repayment reflects positively on your financial responsibility and can contribute to building a stronger credit history.
Credit Concerns? Not a Problem!
Unlike conventional loan applications that heavily rely on credit scores, our focus primarily rests on your consistent, dependable income source and the value of your vehicle. Your credit history takes a backseat when determining your eligibility for a title loan. This approach ensures that even those with less-than-perfect credit can access the financial support they need.
Taking Control of Your Financial Destiny
At LoanCenter, we firmly believe in empowering borrowers. When you're offered a title loan amount, remember that you have the ultimate say in how much you borrow. We prioritize responsible borrowing, and you're under no obligation to accept the full loan amount offered. This gives you the freedom to secure the funds you require while maintaining a conscientious approach to your financial obligations.
Have Questions? We Have Answers!
Curious about the speed of loan disbursement? In most cases, you can expect to receive the funds on the very same day you apply. Concerned about how you can use the loan money? Rest assured, we don't dictate the purpose of the funds; they're yours to utilize as needed.
Ready to take the next step? Reach out to LoanCenter today via phone or our online contact form. Our knowledgeable loan experts are prepared to guide you through the process, ensuring a seamless experience. The sooner you connect with us, the sooner you could have the financial support you need at your fingertips.
In Athens, Georgia, LoanCenter stands as a reliable partner, offering title loans as a practical solution for overcoming unforeseen financial challenges. Whether it's unexpected expenses, urgent repairs, or simply a need for a financial boost, Athens residents can count on LoanCenter to provide accessible and efficient assistance. Don't let financial uncertainties hold you back – take control of your financial future today with LoanCenter.
Store Locator > Georgia > Athens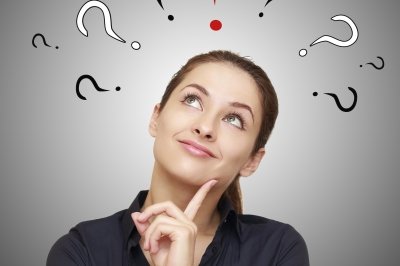 If you have questions, we have answers. Head over to our Frequently Asked Questions.
---
Find a Location by City