Car Title Loans in Roswell, Georgia

GET FAST CASH NOW
Car Title Loans in Roswell, Georgia
Roswell, Georgia, a charming city known for its rich history and vibrant community, is a place where residents often find themselves facing unexpected financial challenges. Life can be unpredictable, and sometimes, you might need access to quick funds to navigate through tough times. In such situations, turning to title loans from LoanCenter can provide a reliable source of money to help you overcome financial hurdles.
If you're not familiar with title loans, they are a type of loan offered to individuals who own a vehicle with the title in their name. By using their vehicle as collateral, borrowers can secure a loan more easily compared to some other forms of credit. If you meet the qualifying criteria for a title loan from LoanCenter, you can explore the benefits that come along with it and potentially receive the financial assistance you need.
Qualifying for a Vehicle Title Loan in Roswell, Georgia
Contrary to what you might think, qualifying for a title loan in Roswell is a straightforward process. The eligibility requirements are simple and designed to be accessible to a wide range of individuals.
First and foremost, you need to be an adult, which means you should be at least 18 years old. Additionally, you should own your vehicle outright, with no existing liens on it. If there were previous liens, LoanCenter might request verification that those liens have been resolved. Demonstrating a reliable source of income is also essential to ensure that you can repay the loan.
As you can see, the qualifications for title loans in Roswell are designed to accommodate a variety of situations. Whether you have a newer vehicle or an older one, you can still apply for a title loan. The value of your car plays a role in determining the loan amount you can receive, so having a higher-value vehicle can potentially allow you to access more funds. However, even if your vehicle is not high in value, you can still borrow a smaller amount, ensuring that the loan remains manageable and easy to repay.
Empathetic Lenders Ready to Assist
One of the significant advantages of choosing LoanCenter for financing is their commitment to assisting individuals from diverse backgrounds. Even if you have bad credit or a lower income, LoanCenter may still be able to help you secure a title loan. Once you become a part of the LoanCenter family, they continue to support you throughout your loan's journey. The repayment options are flexible, and the company is open to accommodating changes to your payment arrangement when needed. Unlike many other lenders, LoanCenter does not impose fees or penalties for early loan repayment, encouraging you to save money and providing an opportunity to build or rebuild your credit.
Credit History Takes a Back Seat
In the world of title loans at LoanCenter, your credit history doesn't play a significant role in determining your eligibility. Instead, the focus is on your ability to repay the loan and the value of your vehicle. This approach ensures that individuals with varying credit backgrounds have a chance to access the financial assistance they need during challenging times.
Your Decision, Your Control
It's important to note that regardless of the loan amount you're offered, you have the freedom to choose how much you borrow. LoanCenter will never pressure you into taking the full loan amount, allowing you to make responsible borrowing decisions that align with your financial needs.
Answers to Your Queries
If you're wondering about the logistics of the loan process, here are some answers to common questions:
How quickly will I receive the loan funds?
Typically, you can expect to receive the loan funds on the same day you apply.
Can I use the loan money for any purpose?
Absolutely! Once you're approved, the loan funds are yours to utilize as you see fit.
What's the next step?
To learn more, you can reach out to LoanCenter by phone or fill out their contact form. A knowledgeable loan expert will get in touch with you promptly, helping you expedite the process of obtaining the funds you need.
Contact LoanCenter Today
LoanCenter stands as a dependable solution for individuals seeking financial support during unexpected challenges. By offering accessible title loans with flexible repayment options, LoanCenter provides a helping hand to those navigating through uncertain times. Don't hesitate to explore your options and get in touch with LoanCenter today to take the first step towards securing the financial assistance you need. Remember, financial difficulties are temporary, and with the right support, you can overcome them and move forward with confidence.
Store Locator > Georgia > Roswell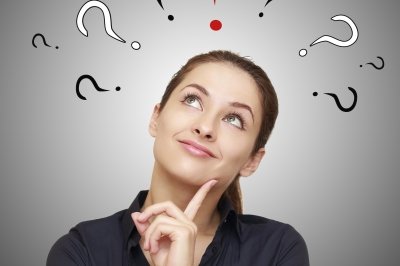 If you have questions, we have answers. Head over to our Frequently Asked Questions.
---
Find a Location by City