Car Title Loans in Marietta, Georgia

GET FAST CASH NOW
Car Title Loans in Marietta, Georgia
Nestled in the heart of Cobb County, Marietta, Georgia, offers its residents a charming blend of Southern hospitality and modern convenience. While Marietta's appeal is undeniable, life's unexpected twists and turns can sometimes lead to financial challenges. If you find yourself in need of funds, look no further than LoanCenter's vehicle title loans to help you navigate through tough times.
Understanding Title Loans
For those unfamiliar with title loans, they provide a lifeline for borrowers who own a vehicle outright. By using their vehicle as collateral, borrowers can secure a loan more easily compared to traditional credit options. In Marietta, LoanCenter stands ready to assist you with their title loan services, offering a straightforward and accessible solution to your financial needs.
Qualifying for a Vehicle Title Loan
Qualifying for a title loan with LoanCenter is surprisingly simple. Applicants must be at least 18 years old and be the sole owner of the vehicle, free from any existing liens. If there were previous liens, proof of resolution may be required. Demonstrating a reliable source of income is also essential to ensure your ability to repay the loan.
The best part? The qualifications are designed to accommodate a wide range of individuals, making title loans an accessible option for many residents of Marietta. The value of your vehicle directly influences the loan amount you can secure, making it easier for those with higher-valued cars to obtain the funds they need. However, even if your car's value is lower, LoanCenter understands the importance of responsible borrowing and offers flexible options to suit your circumstances.
A Lender Who Cares
LoanCenter takes pride in serving Marietta's diverse community, often extending assistance to individuals with less-than-perfect credit or varying income levels. Once you become a LoanCenter borrower, the support continues. With flexible repayment plans and a customer-focused approach, LoanCenter ensures that your loan experience is stress-free. Making changes to your payment arrangement is hassle-free, and there are no fees or penalties for early loan repayment – an approach that truly demonstrates their commitment to your financial well-being.
Credit Concerns? Not a Problem
Unlike traditional lenders, LoanCenter places less emphasis on your credit score and more on your steady income and vehicle's value. Your credit history won't be a roadblock in securing a title loan. The focus remains on your ability to meet the repayment terms while keeping the process streamlined and accessible.
Taking Control of Your Financial Future
When you choose LoanCenter in Marietta, you remain firmly in control. The loan amount offered isn't a mandatory withdrawal; you decide how much you need to borrow. This responsible approach empowers you to take charge of your finances while obtaining the necessary funds to overcome immediate challenges.
Answers to Your Queries
Curious about the loan process? Rest assured, you won't be kept waiting. LoanCenter's efficient system ensures that you can access your funds on the same day you apply, providing quick relief when you need it most.
As for the use of the loan amount, LoanCenter respects your privacy and doesn't require details about how you plan to spend the funds. Once approved, the money is yours to use as you see fit, providing a versatile solution for various financial needs.
Getting Started
If you're ready to take control of your finances and explore the benefits of title loans, don't hesitate to get in touch with LoanCenter. Whether you prefer a phone call or an online contact form, a knowledgeable loan expert will be there to guide you through the process. The sooner you reach out, the sooner you can secure the funds you need, ensuring that Marietta's vibrant community remains a place of comfort and opportunity for you.
Store Locator > Georgia > Marietta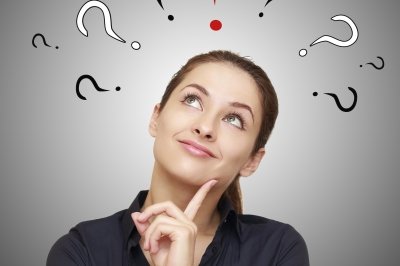 If you have questions, we have answers. Head over to our Frequently Asked Questions.
---
Find a Location by City